Maria's Alberta Adventure- Part Two
Cave and Basin National Historic Site
The Cave and Basin National Historic Site is the birthplace of Canada's national parks. You can read about it here.
As you walked up, you see a pole indicating the distances to other National Parks.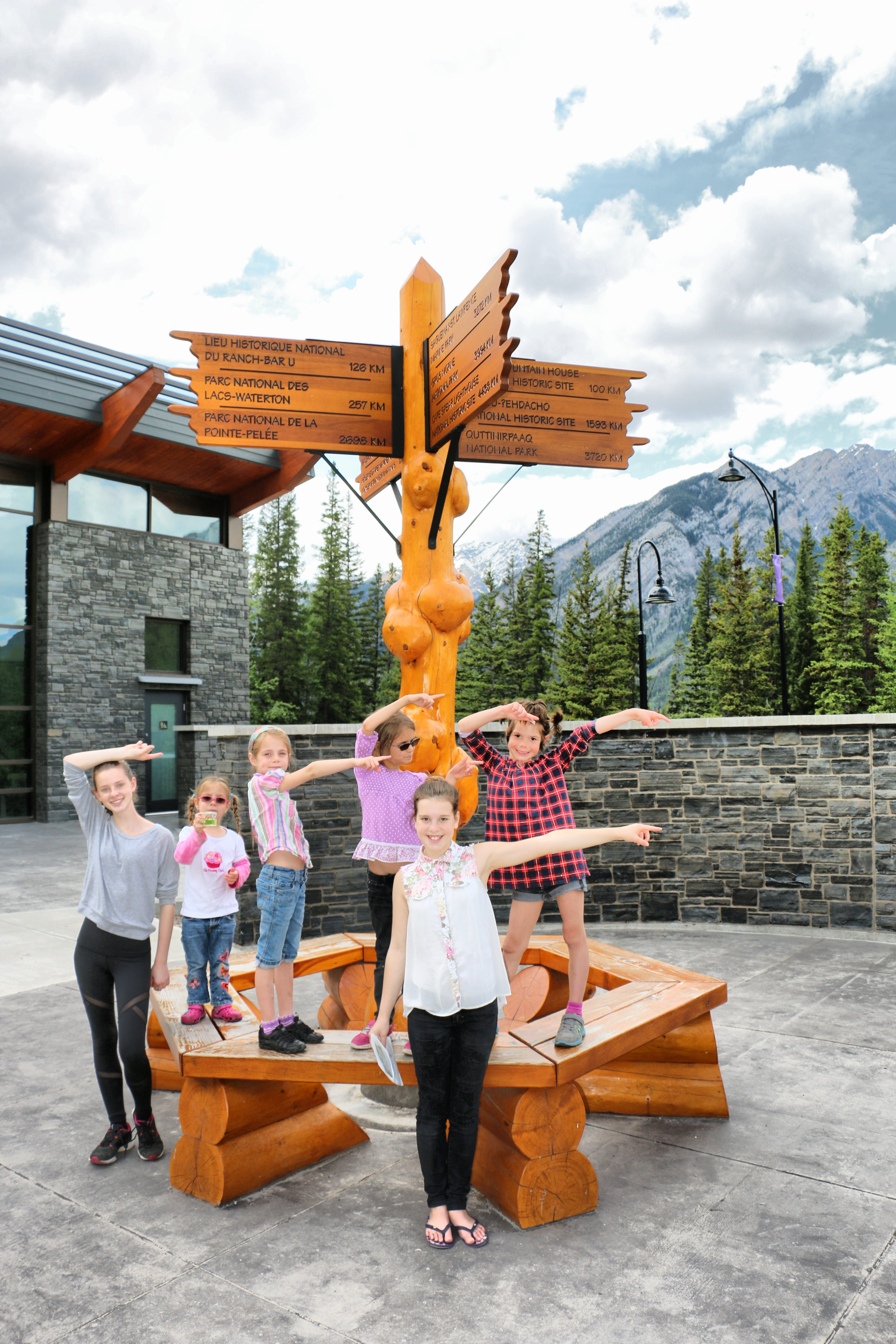 The main feature was the initial cave the brothers found.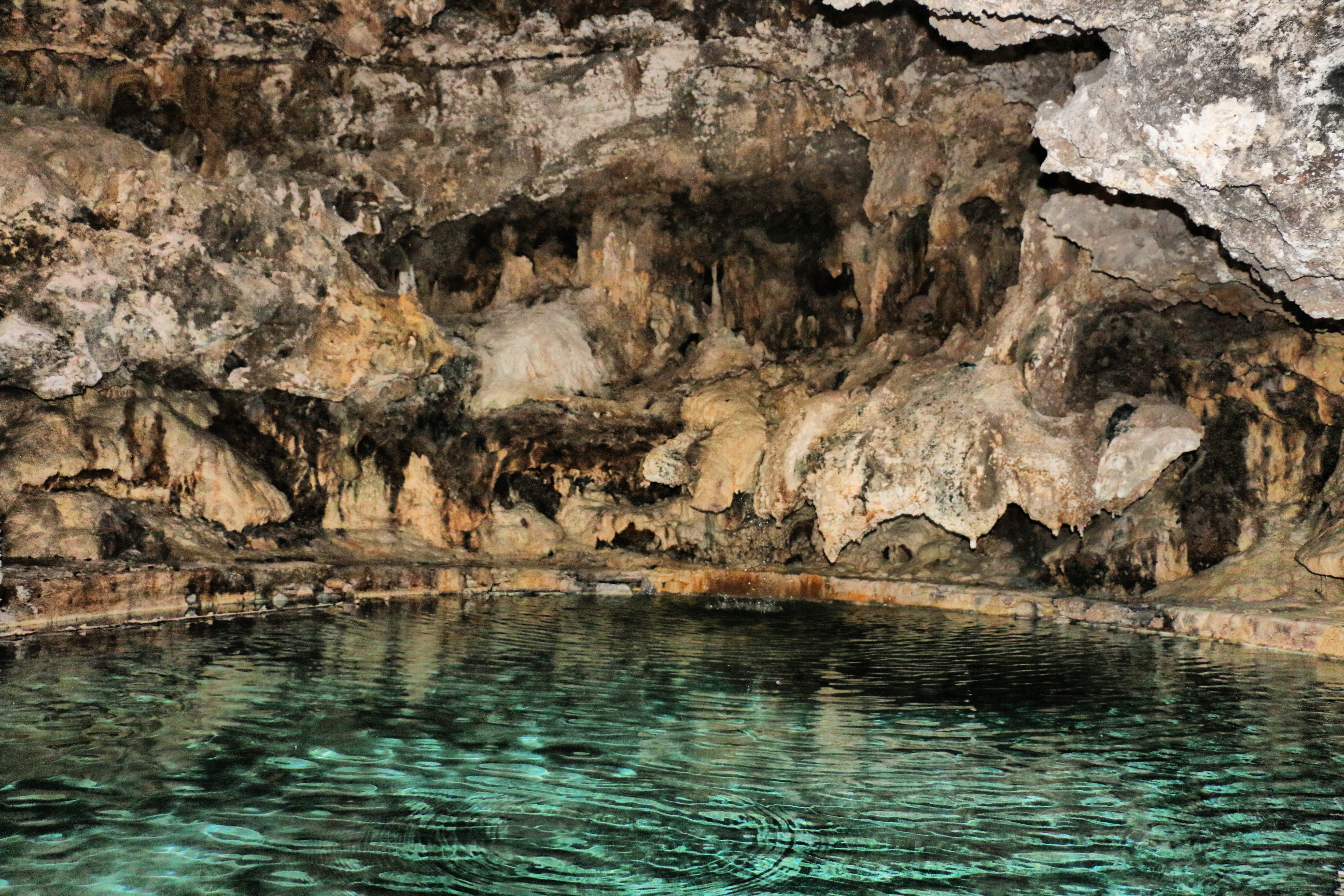 It is STINKY. Smells like rotten eggs from the sulfur. But amazing to see Then outside to see some of the other pools.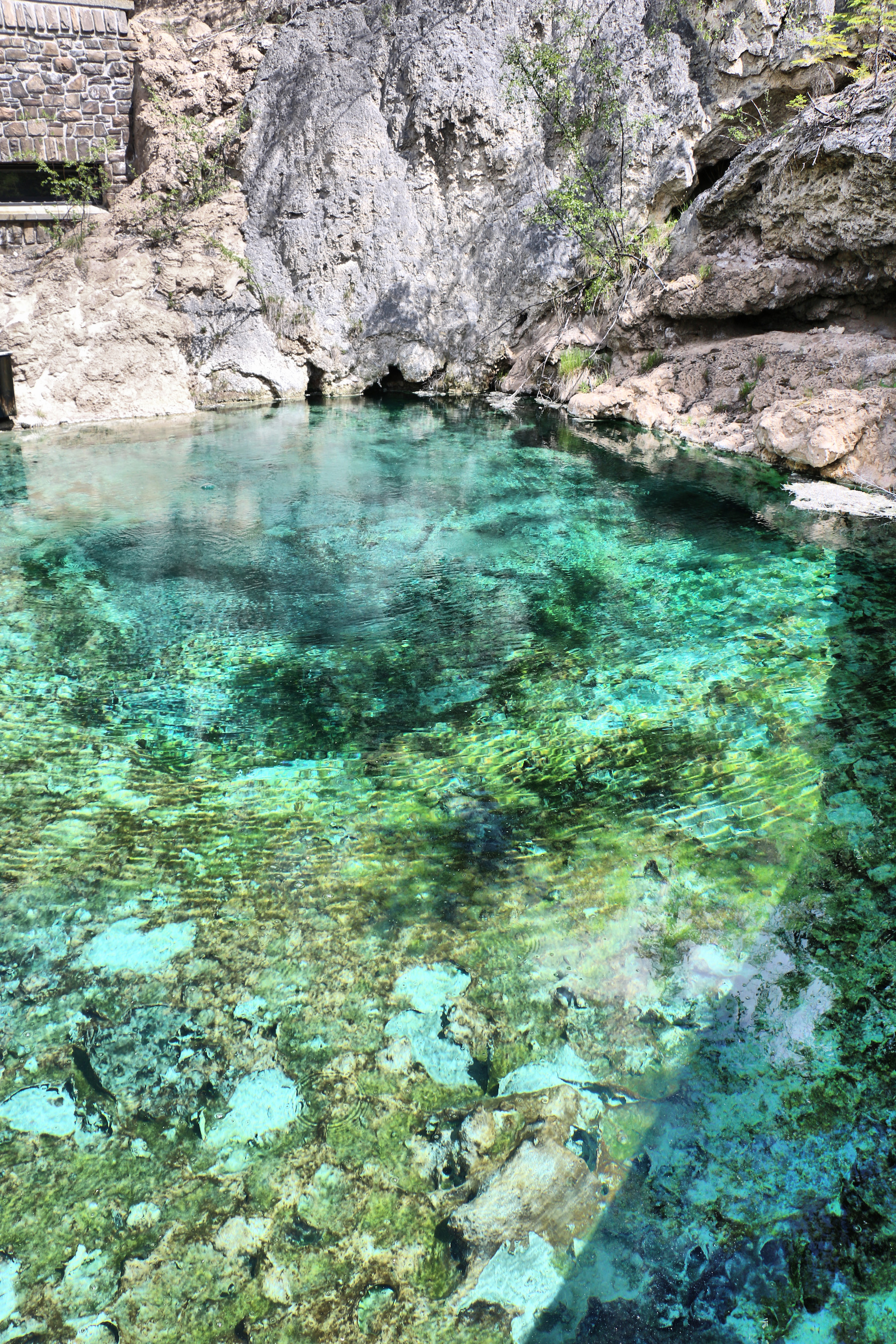 We then took a tour to see more of the pools and hot springs, and a marsh walk.
They also had some live exhibits of the pioneers, both in how they lived and ate/cooked, but traveled. For a real treat, Maria got to ride the 'train'.
Lake Louise
Don't need to say much more than WOW and look at the pictures.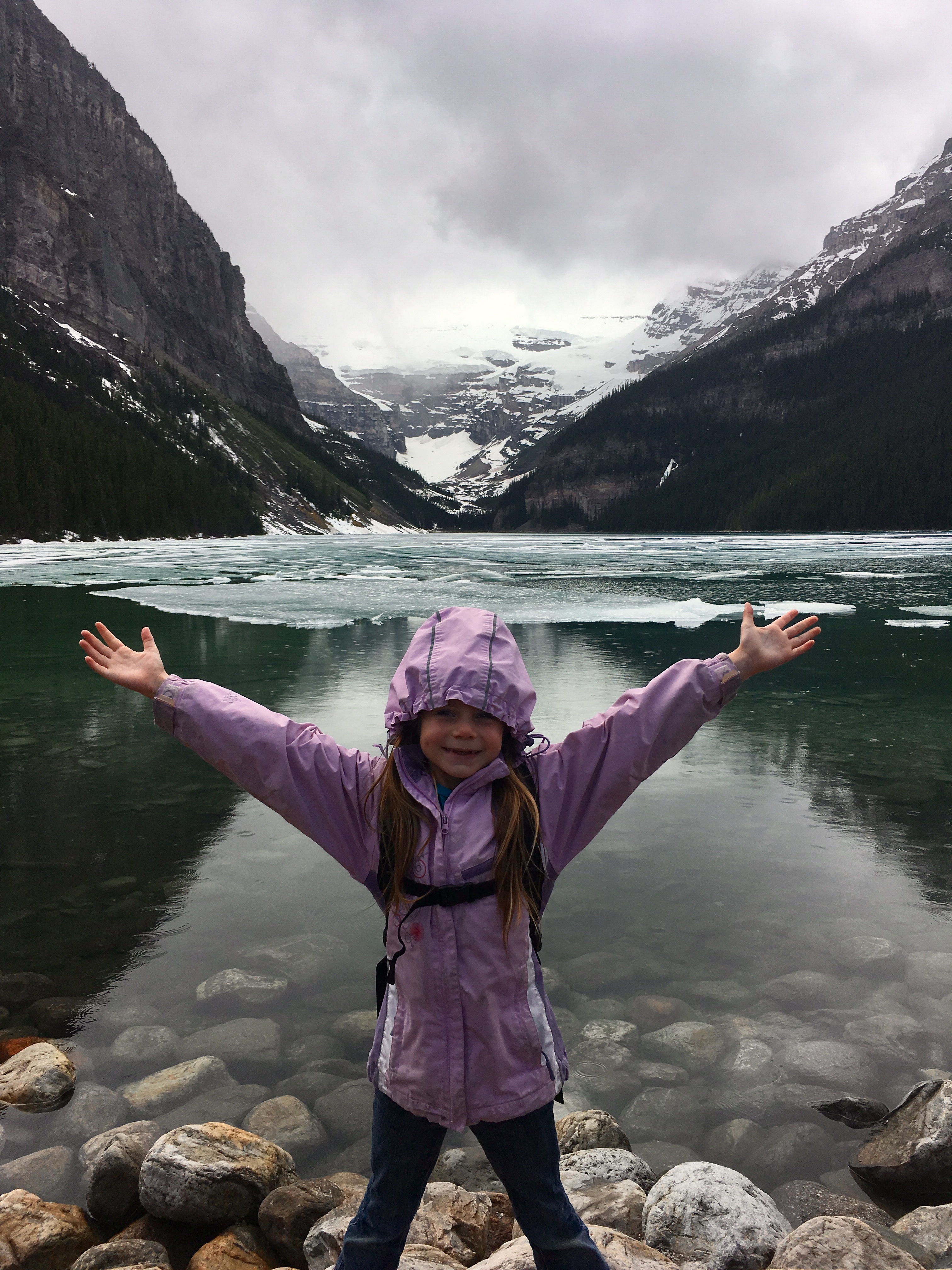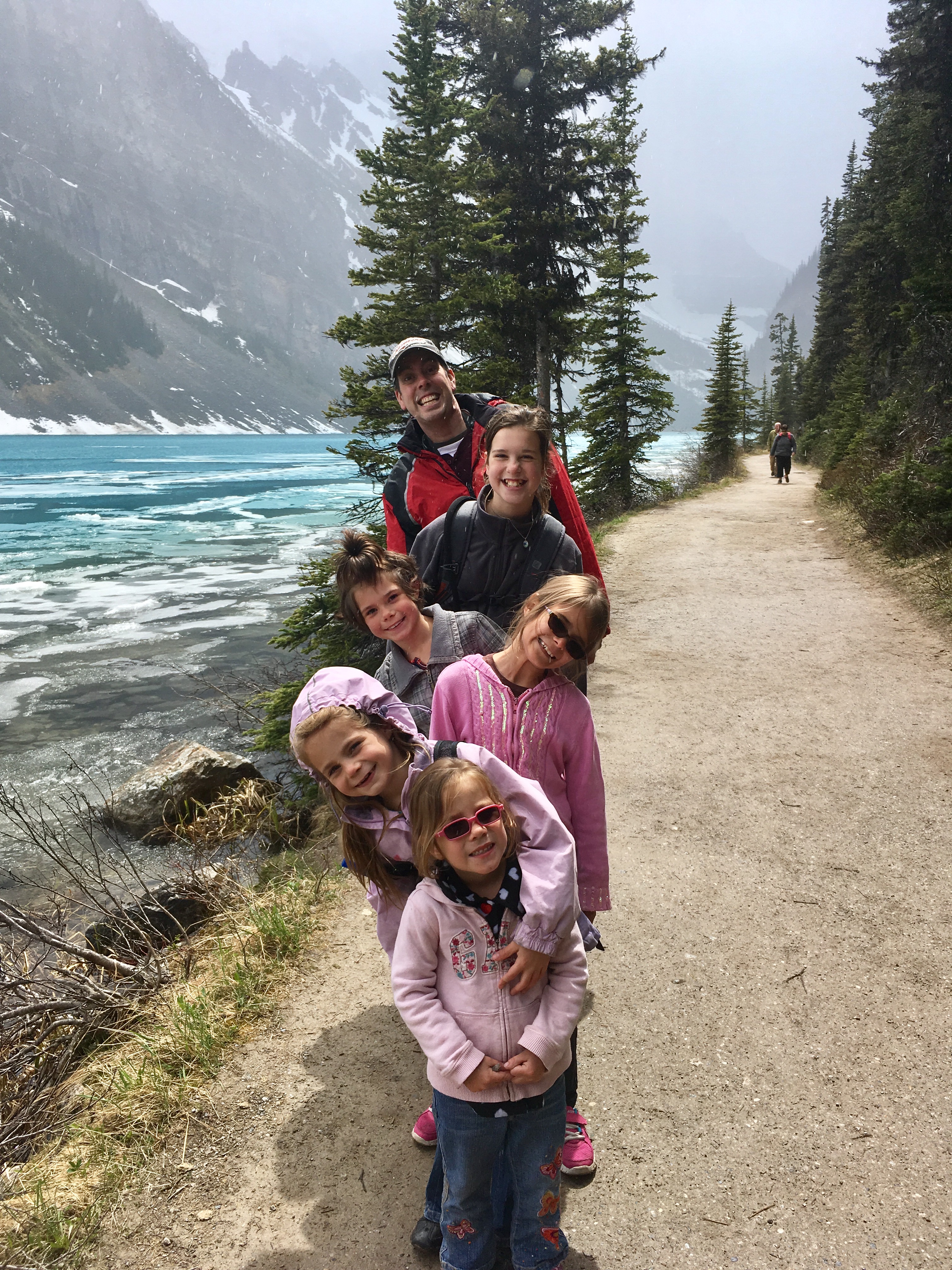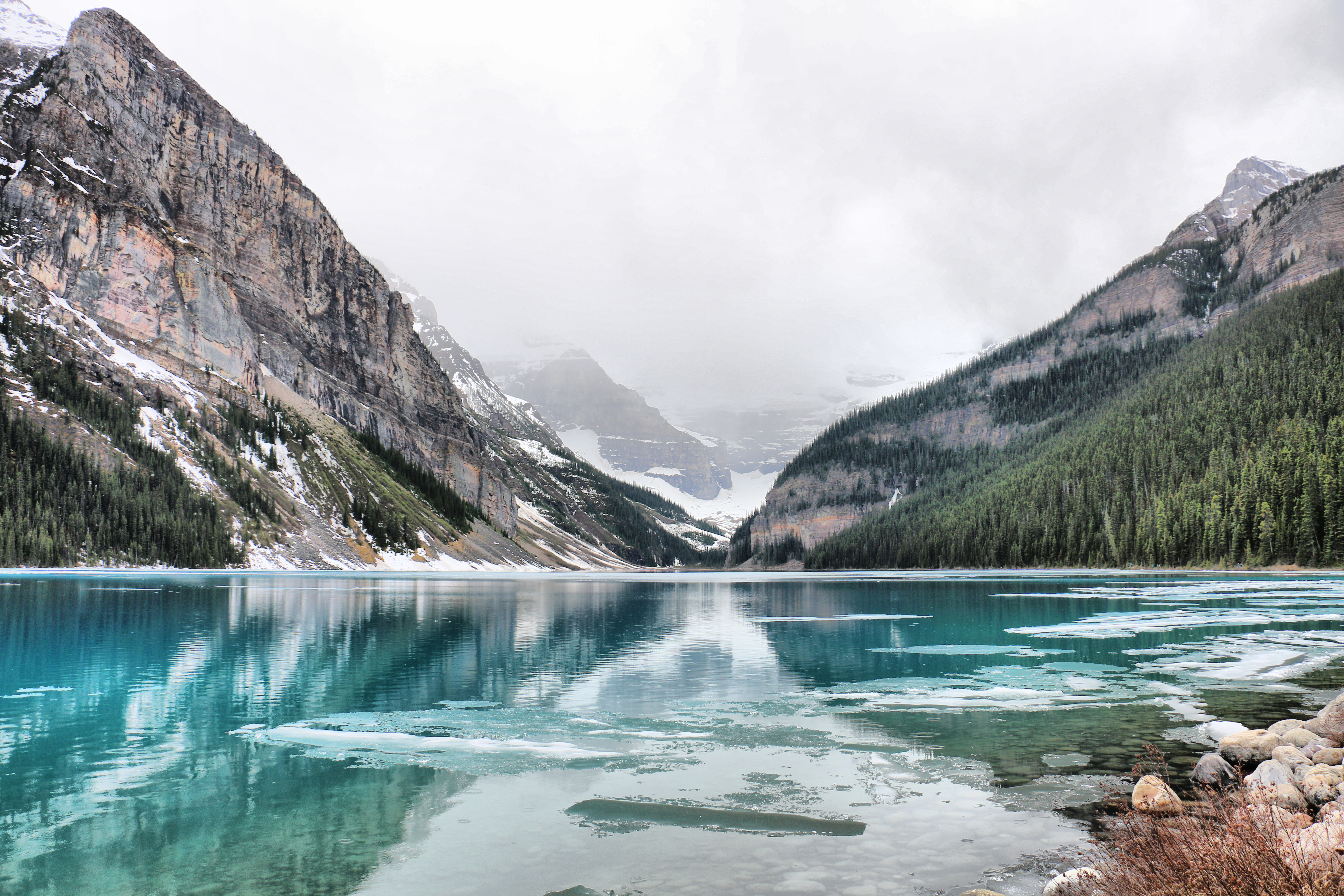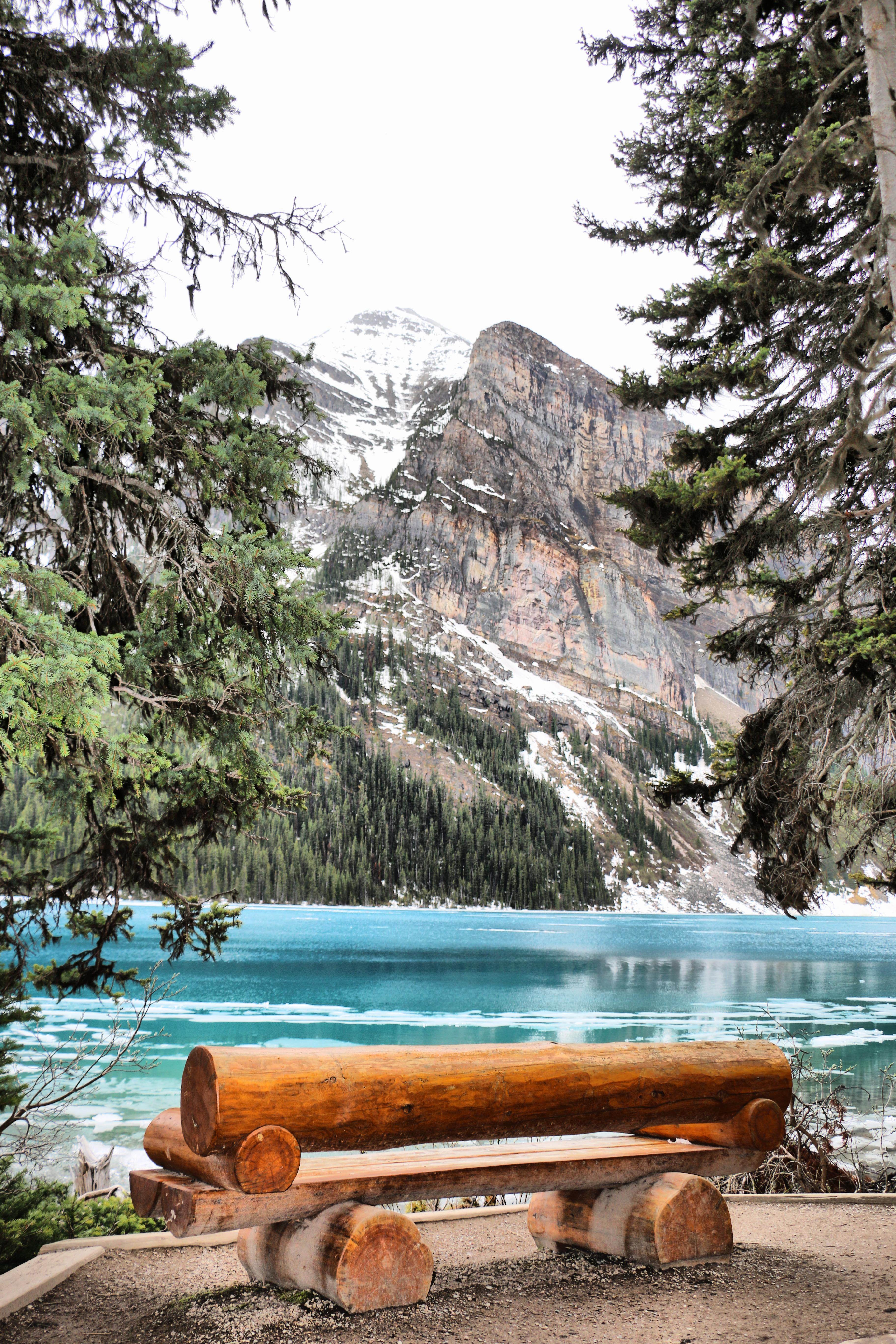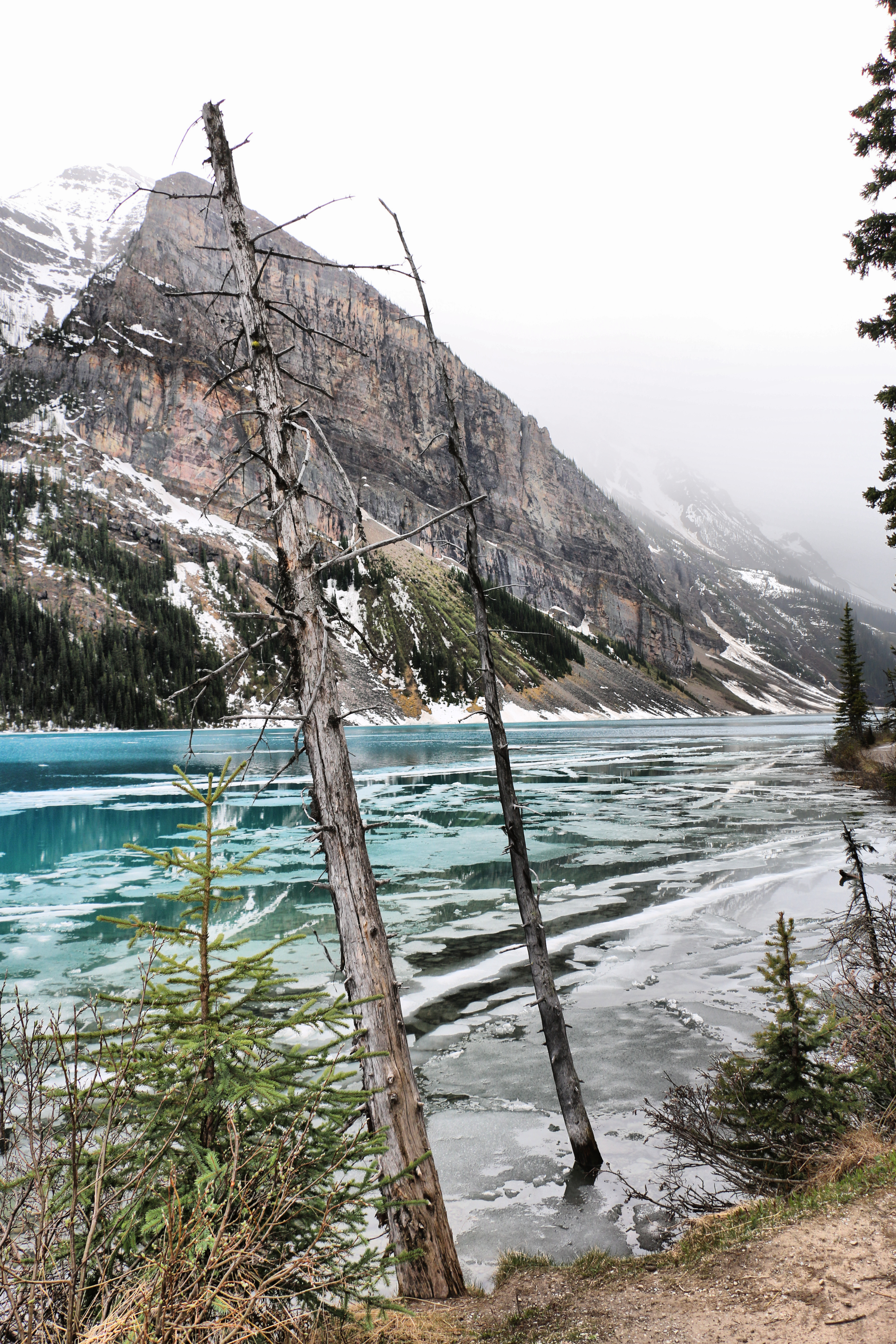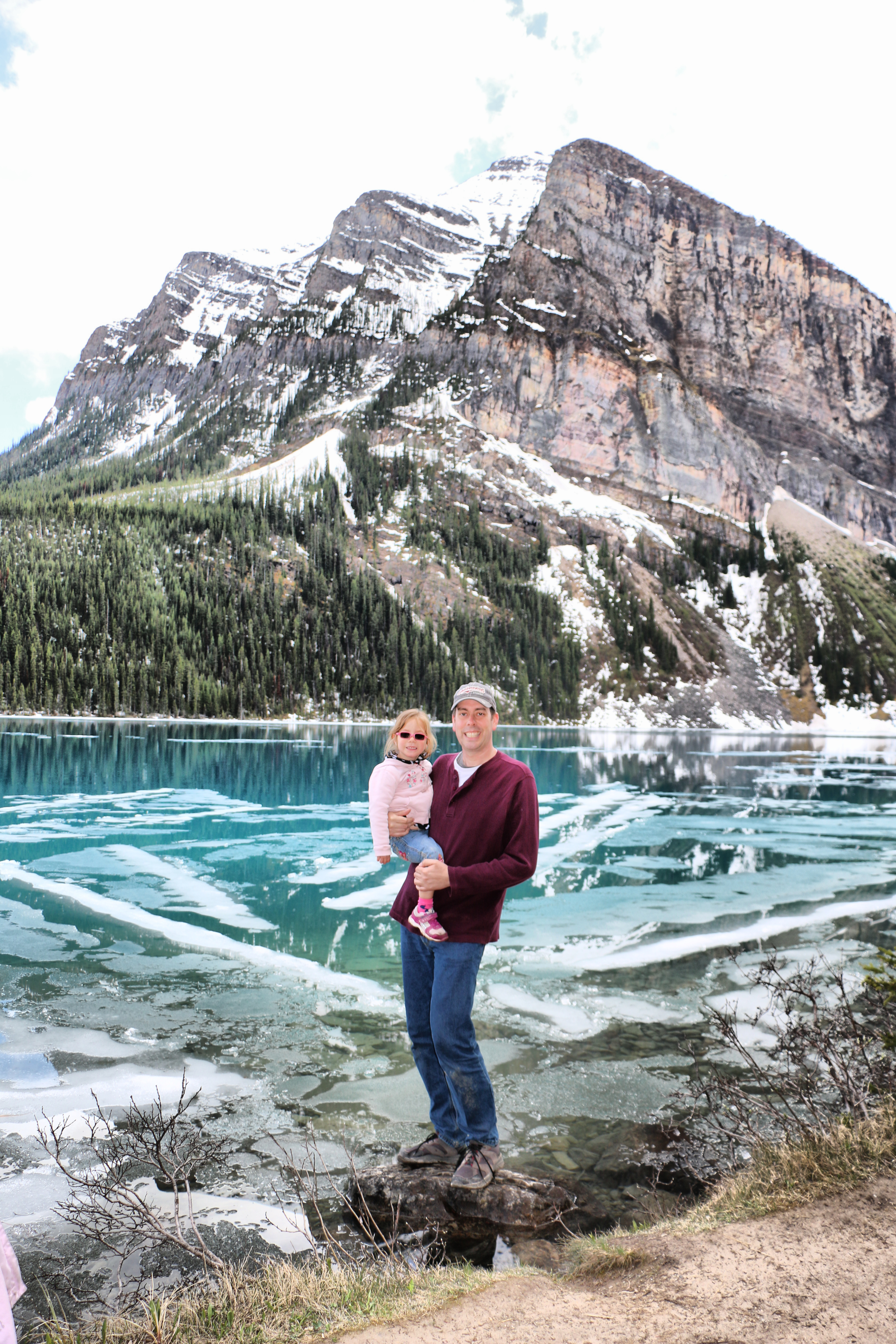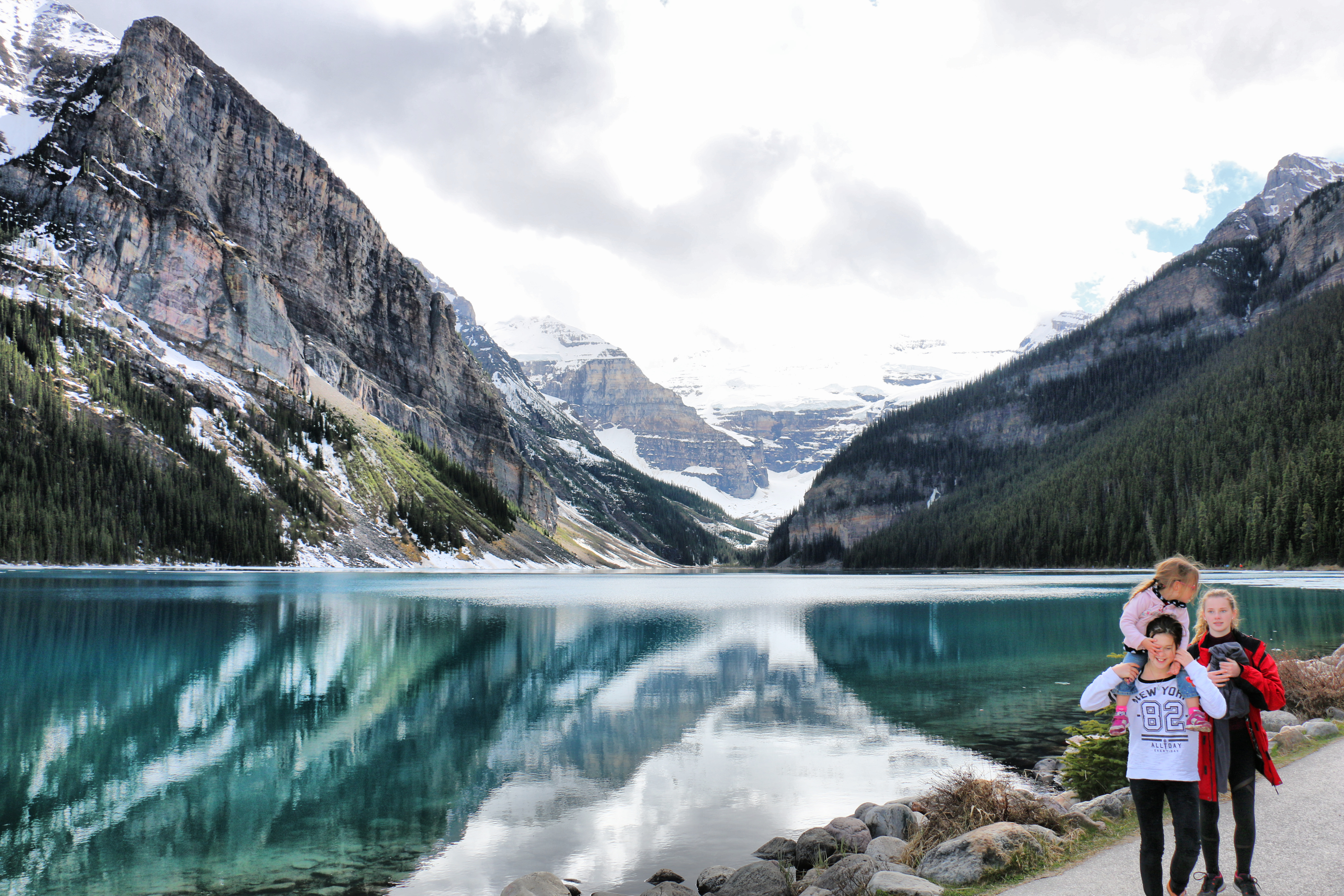 Of all the beautiful photos, my favourite was the one where Maria photo bombed Hailey's Instagram selfie
All Hailey wanted was a nice picture by the lake, but Maria had other plans. Gotta love Hailey's reaction the background.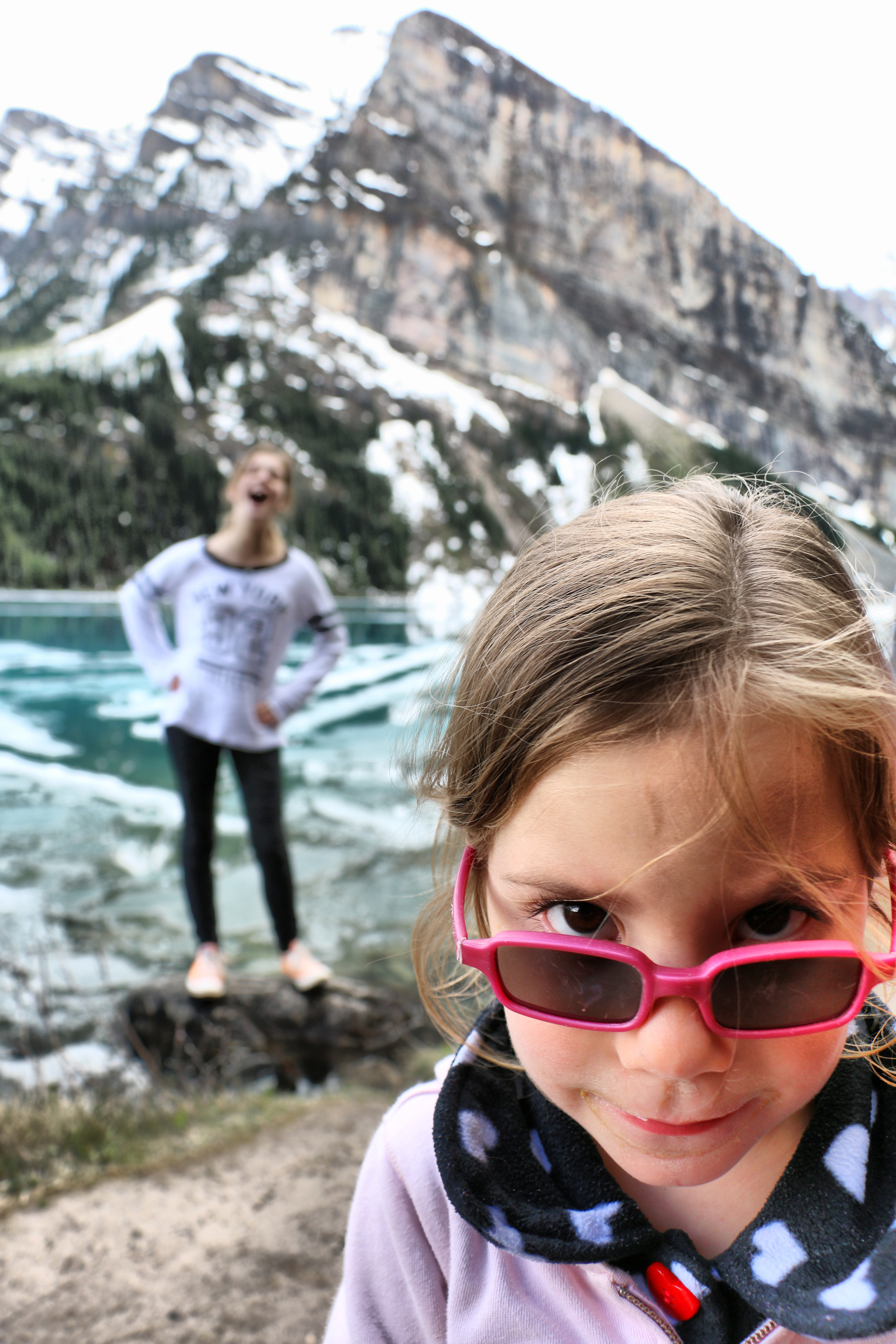 The girls really enjoyed the ice in Lake Louise.  Take a look below.  Daddy thinks it looks like the crystals from the Superman movie.  Maria thought they looked like yummy  little popsicles.  We couldn't keep them out of her mouth.
Grassi Lake
This trail has 2 paths, 1 called 'easy' up the service road, a second through the forest that is more difficult. We opted for forest. It wasn't really to bad, it gave you a great view of Canmore and the falls. But the last 500ft were HARD. Almost straight up – and I was shocked Coco (and Maria) made it. It was the most challenging hike yet.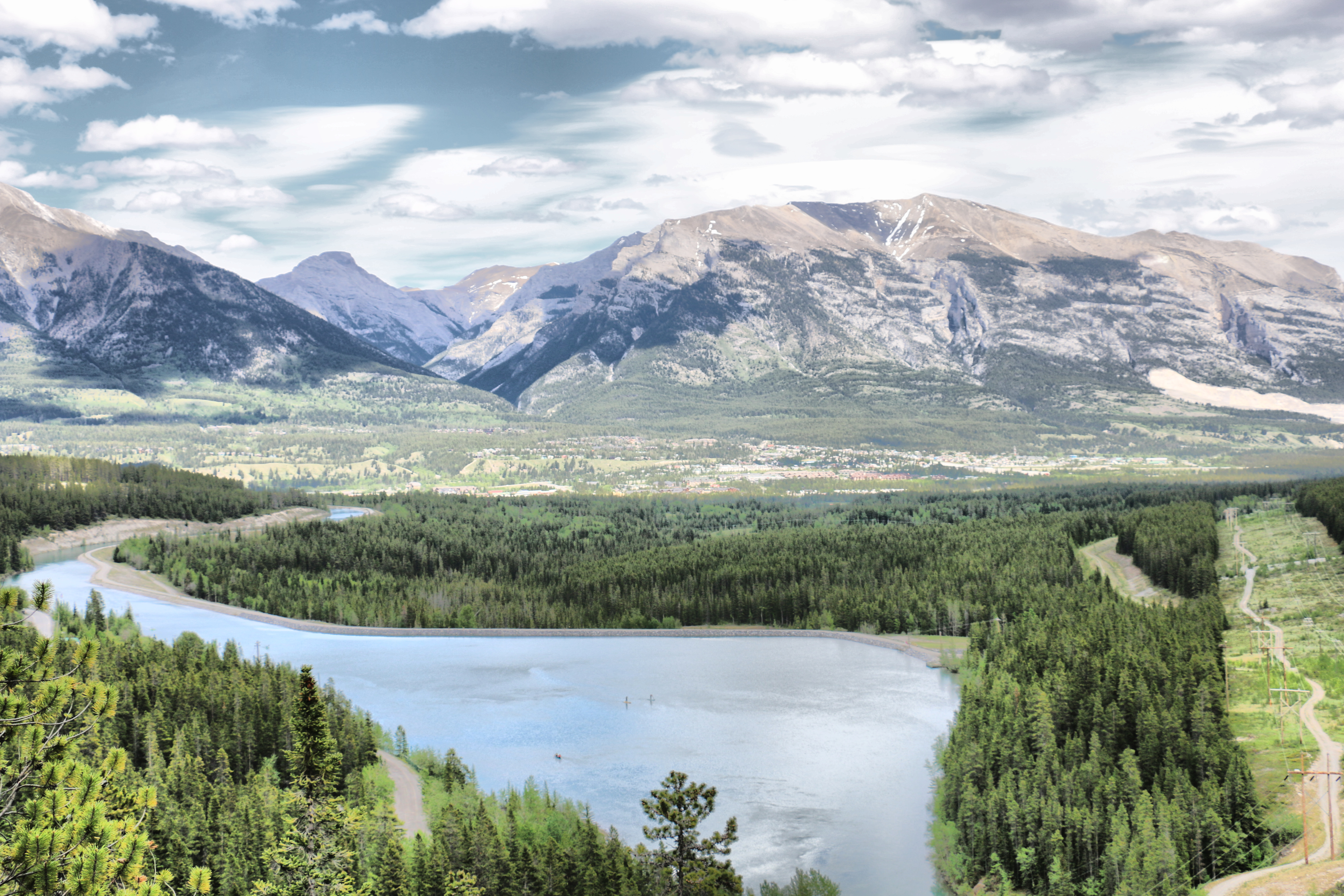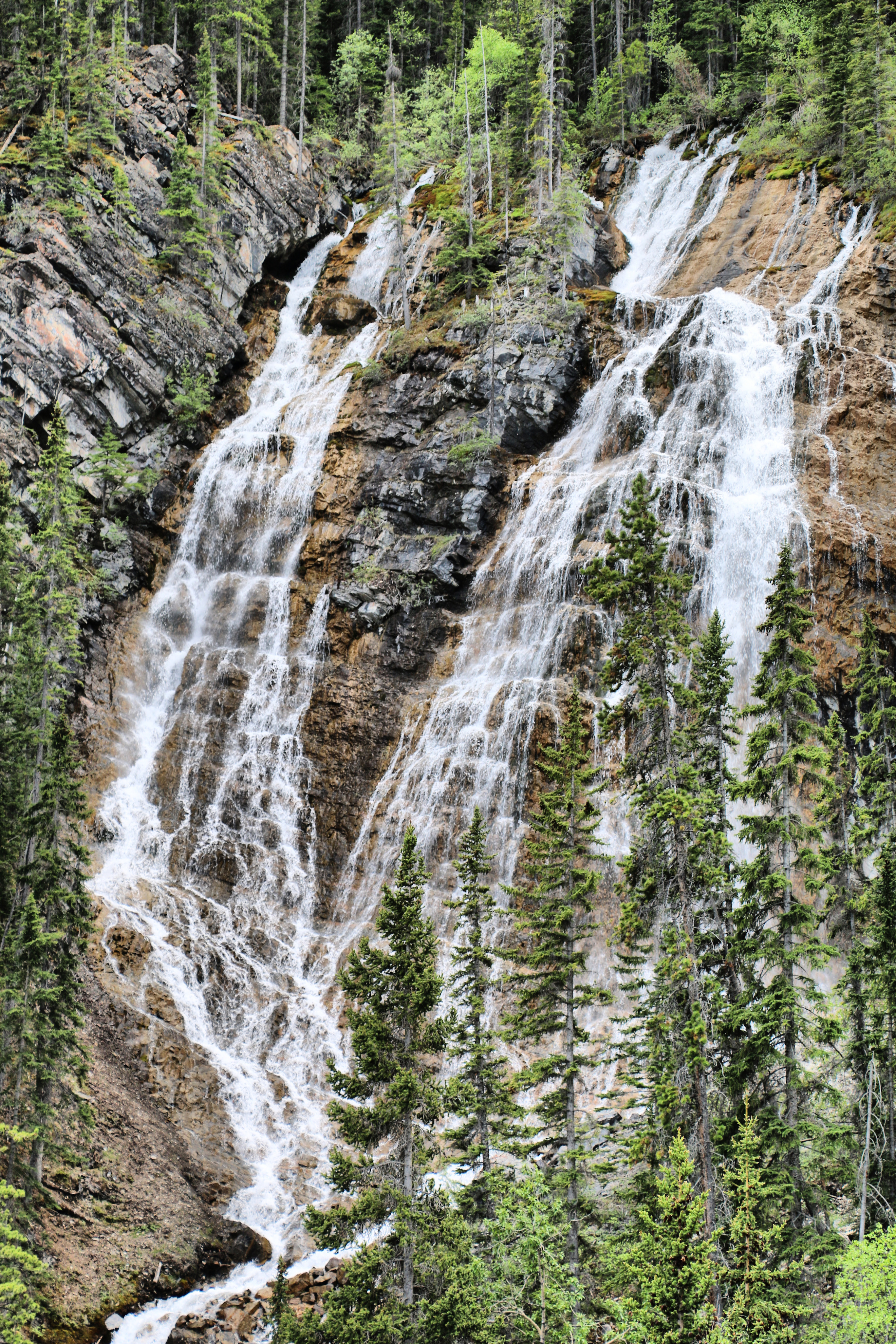 The 2 lakes (Grassi Lakes) are crystal clear and a nice green blue. If it wasn't for the 1C temperature, we would certainly have swam. The temperature didn't stop Coco.
From here we headed to Dinosaur Provincial Park but we do not have any photos uploaded yet.  Now we are on our way home and Maria is looking forward to being back at daycare on Monday.