Today was a lucky day.  Daddy took the day off work so we woke and immediately set off for Aquatica Waterpark.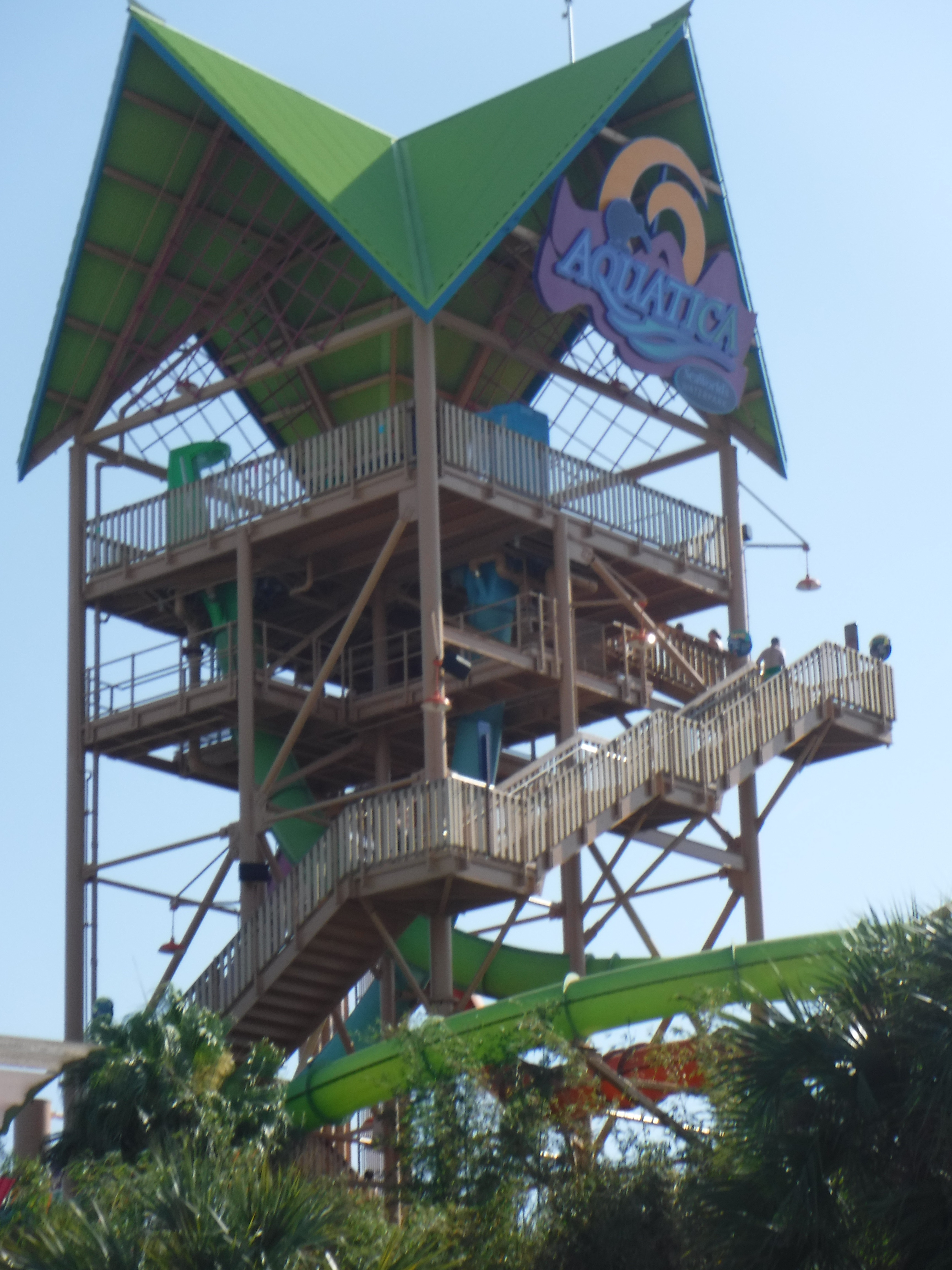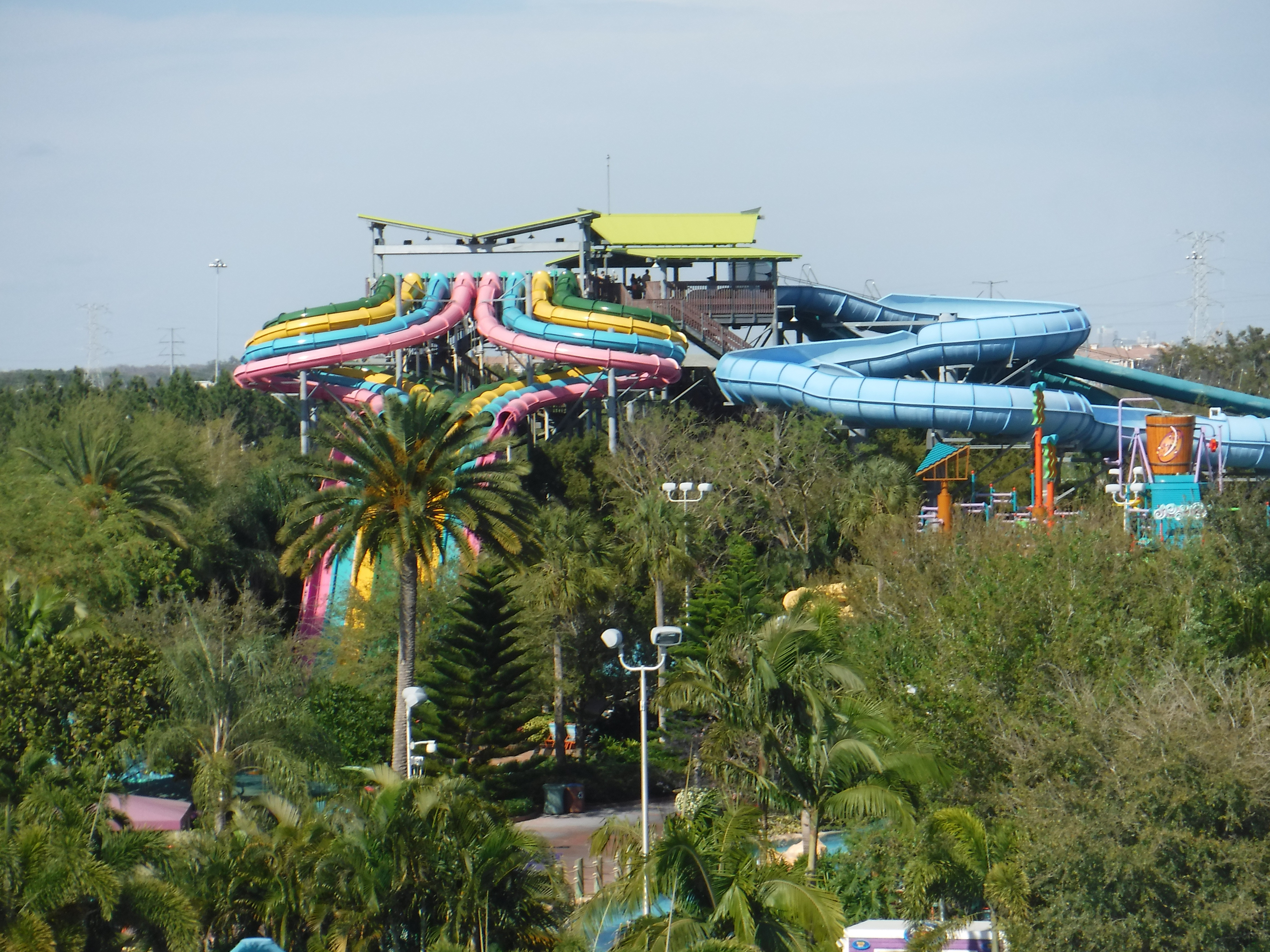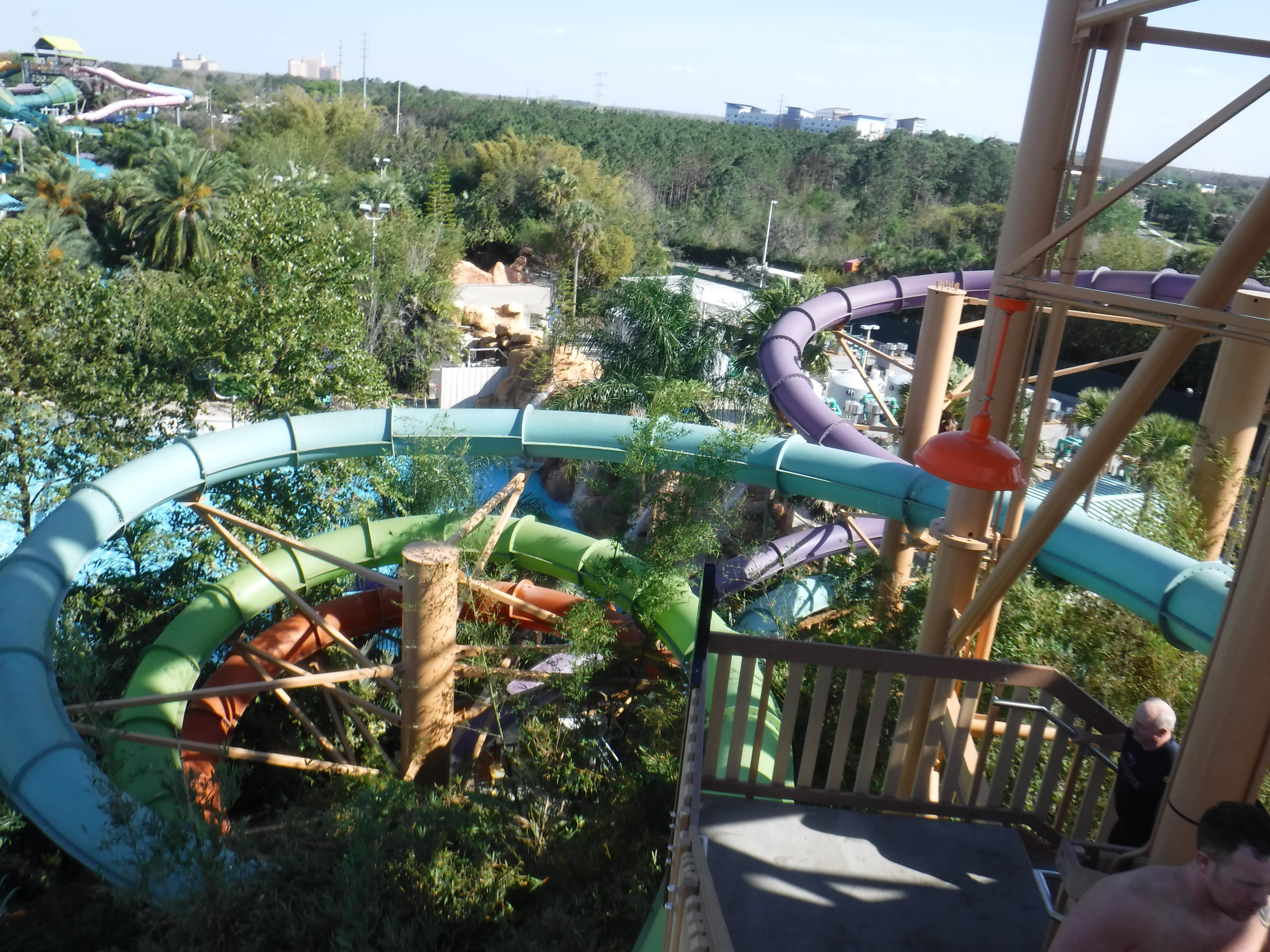 After securing a home base in the shade, the big girls took off to conquer some slides and the rest of us headed to the wave pool.  We were pleasantly surprised to realize that the website was in fact true- due to a sophisticated heating system, the water temperature adjusts to the outside temp and is always the right temperature.  It definitely felt that way.
When Maria tired of the wave pool, we headed over to the walkabout waters.  This was definitely the family favourite ride.  We could have spent all day there.  Hence why most of the pictures and videos are from here.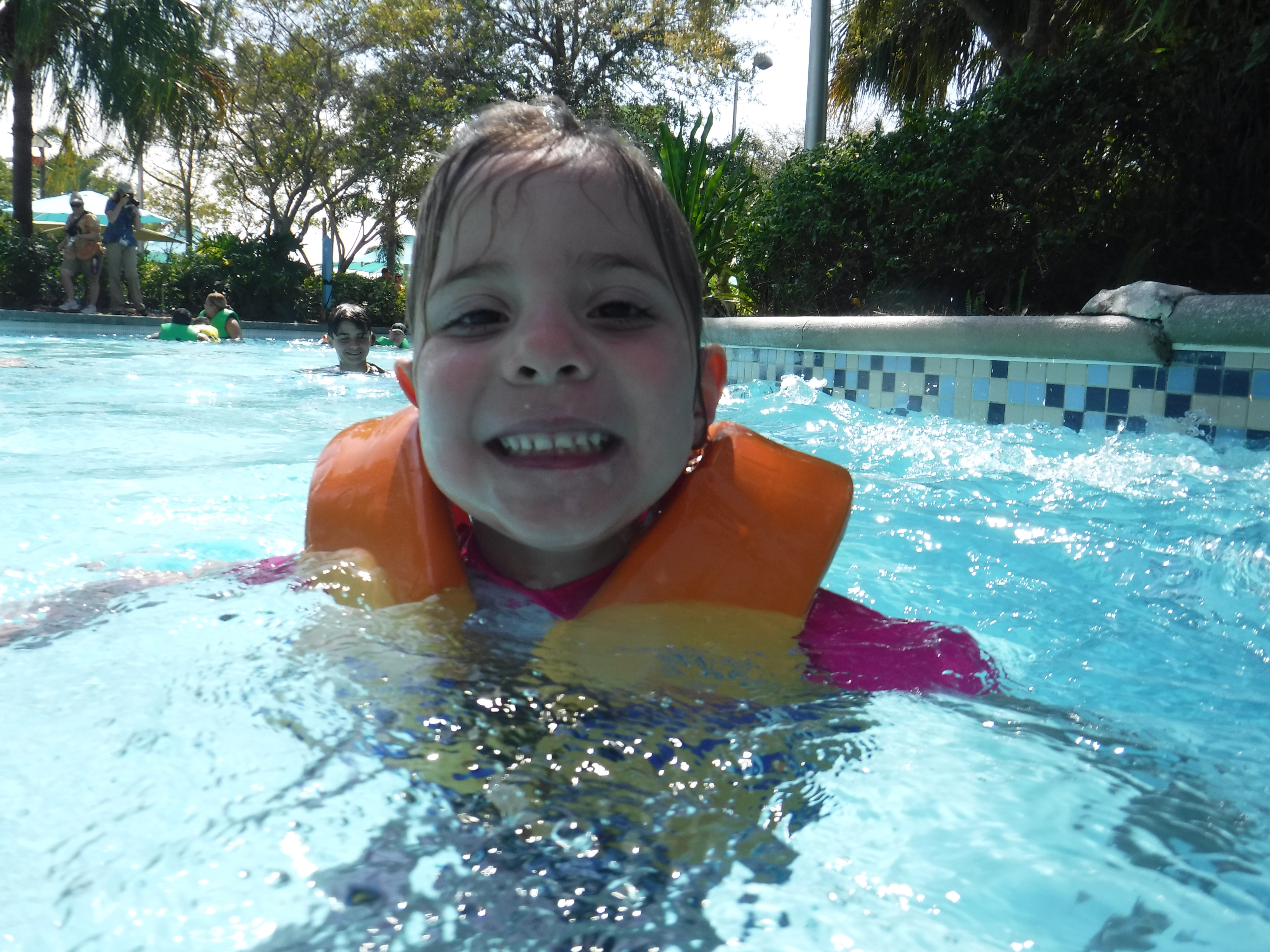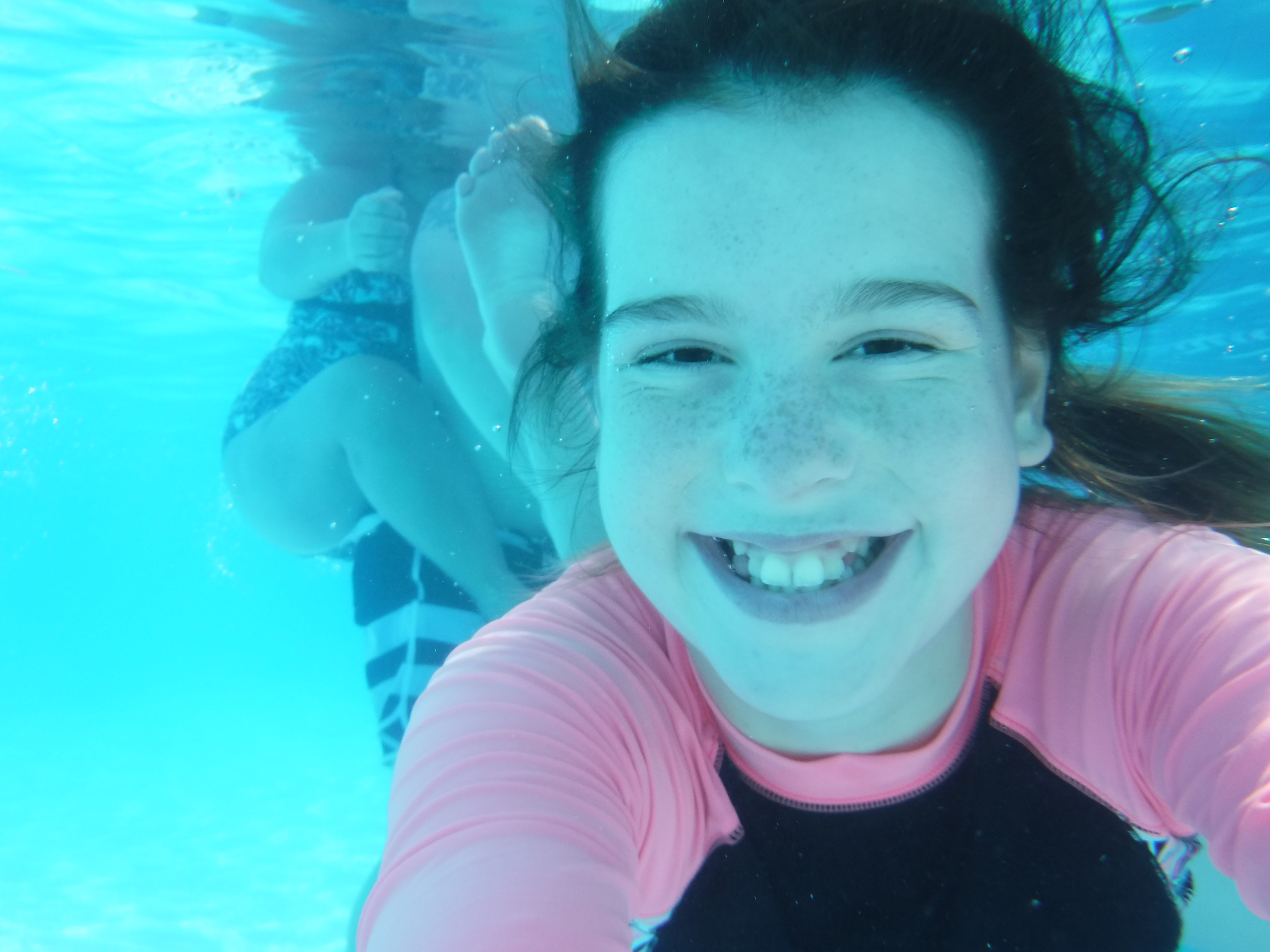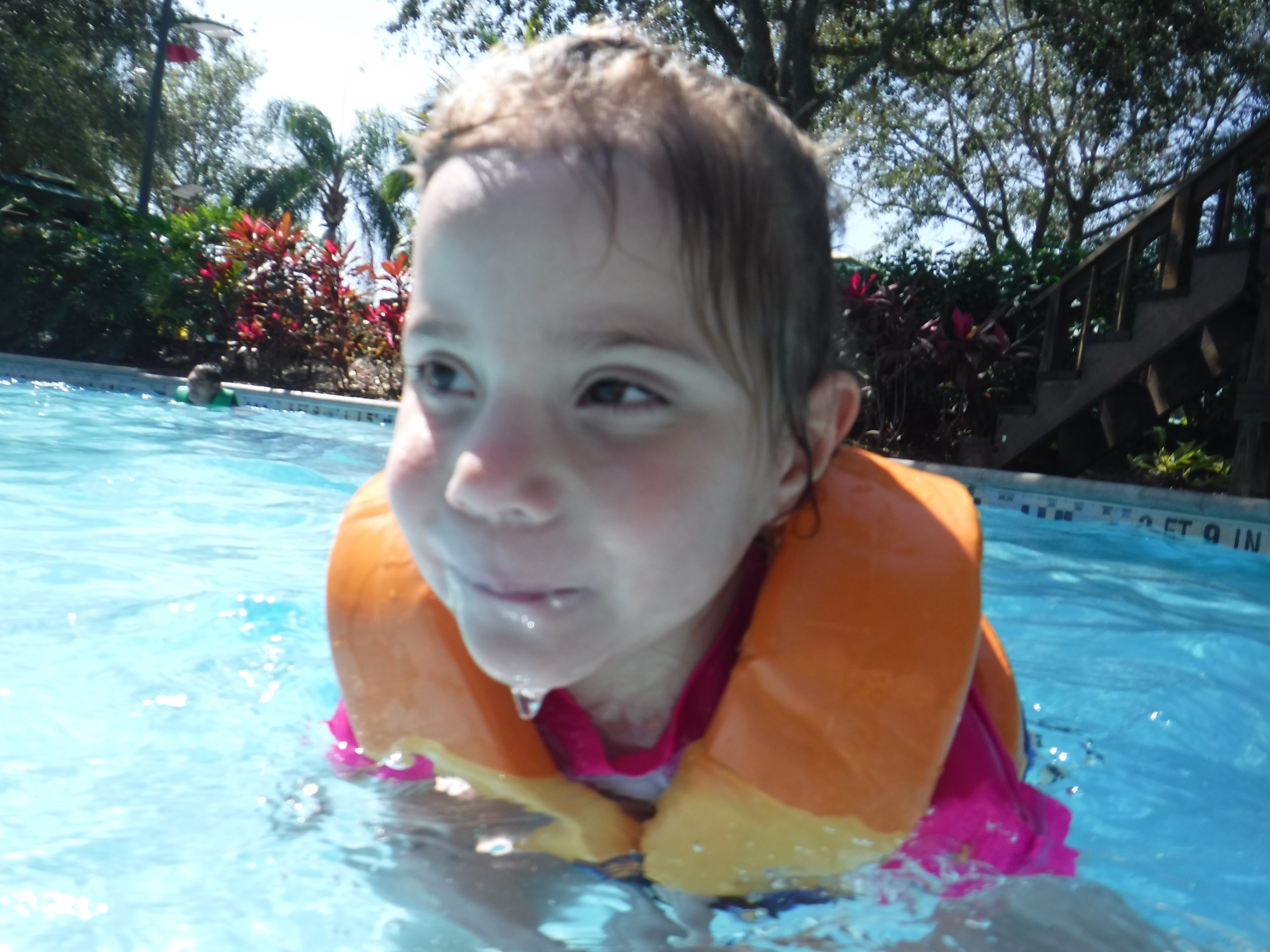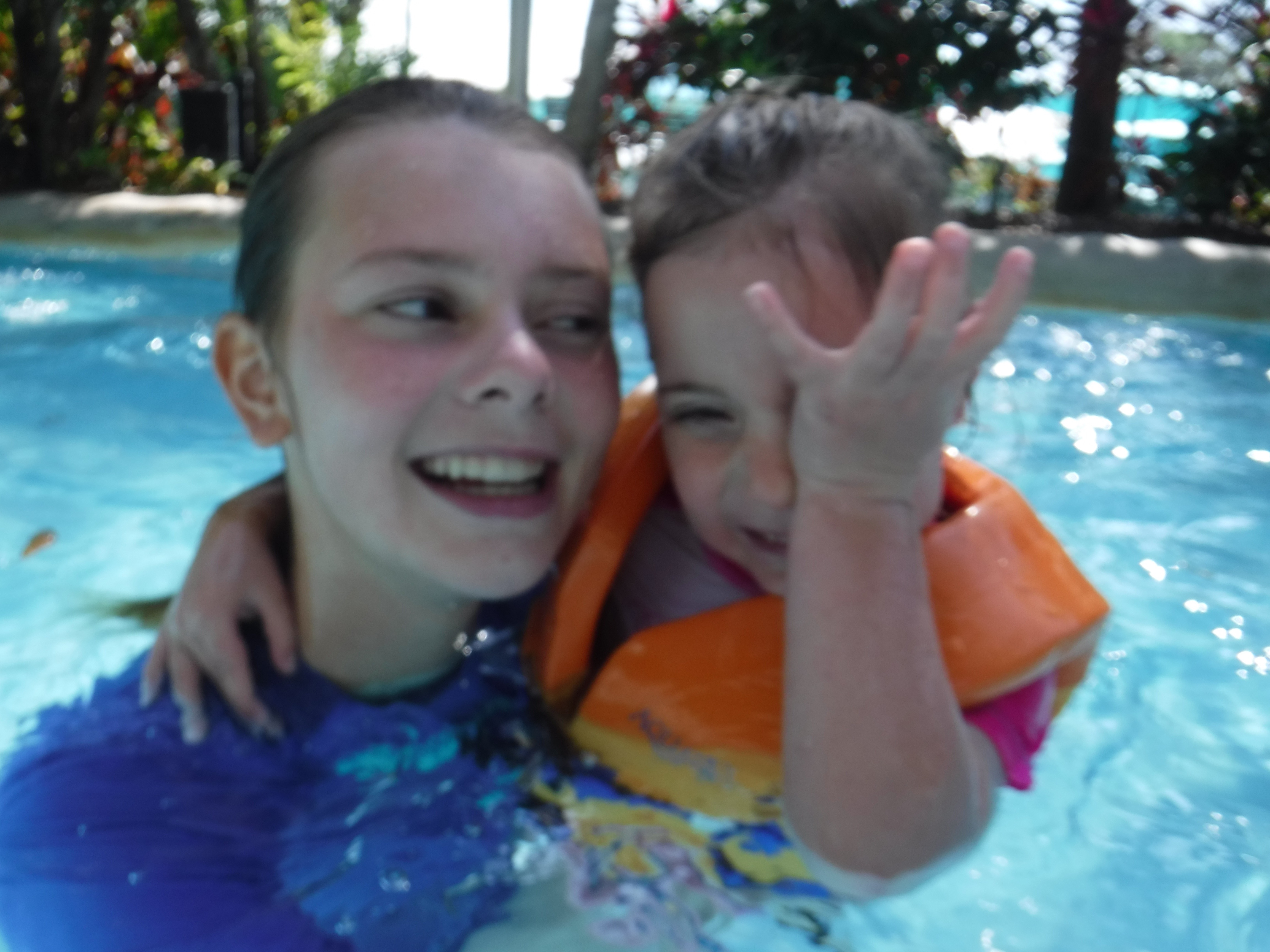 After the walkabout waters, we spent some time in the kid park so maria could do slides and the older girls and Daddy braved the drop away slides.  These are slides where you step inside and they close the doors.  As you stand facing each other you hear a very loud thump thump thump and you realize it is echoing your heart beat and that is frantically out of control with anticipation.  Then when you least expect it, the floor drops away and you plunged downward for what seems like an eternity before you feel the reassurance of the slide on your back- okay it doesn't really feel like an eternity but it is terrifying.  They warn you extensively to keep your arms crossed but the fear takes over.  I wish I had video of Hailey's first attempt.  As the floor drops away, Hailey could be heard screaming throughout the park and her arms immediately went up to brace herself on the outside of the tube.  It was to no avail though.  She plunged just to her fate just like everyone else.  Here is Hailey and Kaelyn later in the day.  Kaelyn's advise after her first attempt was to plug your nose.  Daddy conquers that this is a must.
After the kid park, we enjoyed the walk about waters again, some more wavepool, and we ended the day with Maria trying a large tube slide.  We thought she would be terrified but she came off screaming I loved that.  she went 5 more times and had to be dragged away as the park closed.  Guess we should have tried it sooner.