We left London on the coldest day of the year. The beetle showed -30C on the temperature gauge, obviously much colder with windchill.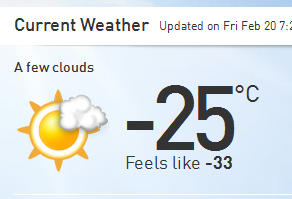 It seemed like the trailer didn't like moving in this cold weather, it took dad 2hrs to just hook up the trailer the night before.
We had to drive long enough to get below the frost line, or more specific a campground open this time of year.
We arrived around 7PM to the only campers there. The park attendants warned us they were calling for snow. Everything in the trailer froze, all our pre made food by mom. The thermostat read 25F inside when we started the furnace.
By bed time, everyone was warm and asleep.