Being a weekend it was VERY busy (I was hoping not but I was wrong). Parking was very hard to find, we had to park about 1/2km from the trail head. Not bad since it was downhill but let me tell you the hike back was BRUTAL back to the car.
This trail has 2 paths, 1 called 'easy' up the service road, a second through the forest that is more difficult. We opted for forest. It wasn't really to bad, it gave you a great view of Canmore and the falls. But the last 500ft were HARD. Almost straight up – and I was shocked Coco (and Maria) made it. It was the most challenging hike yet.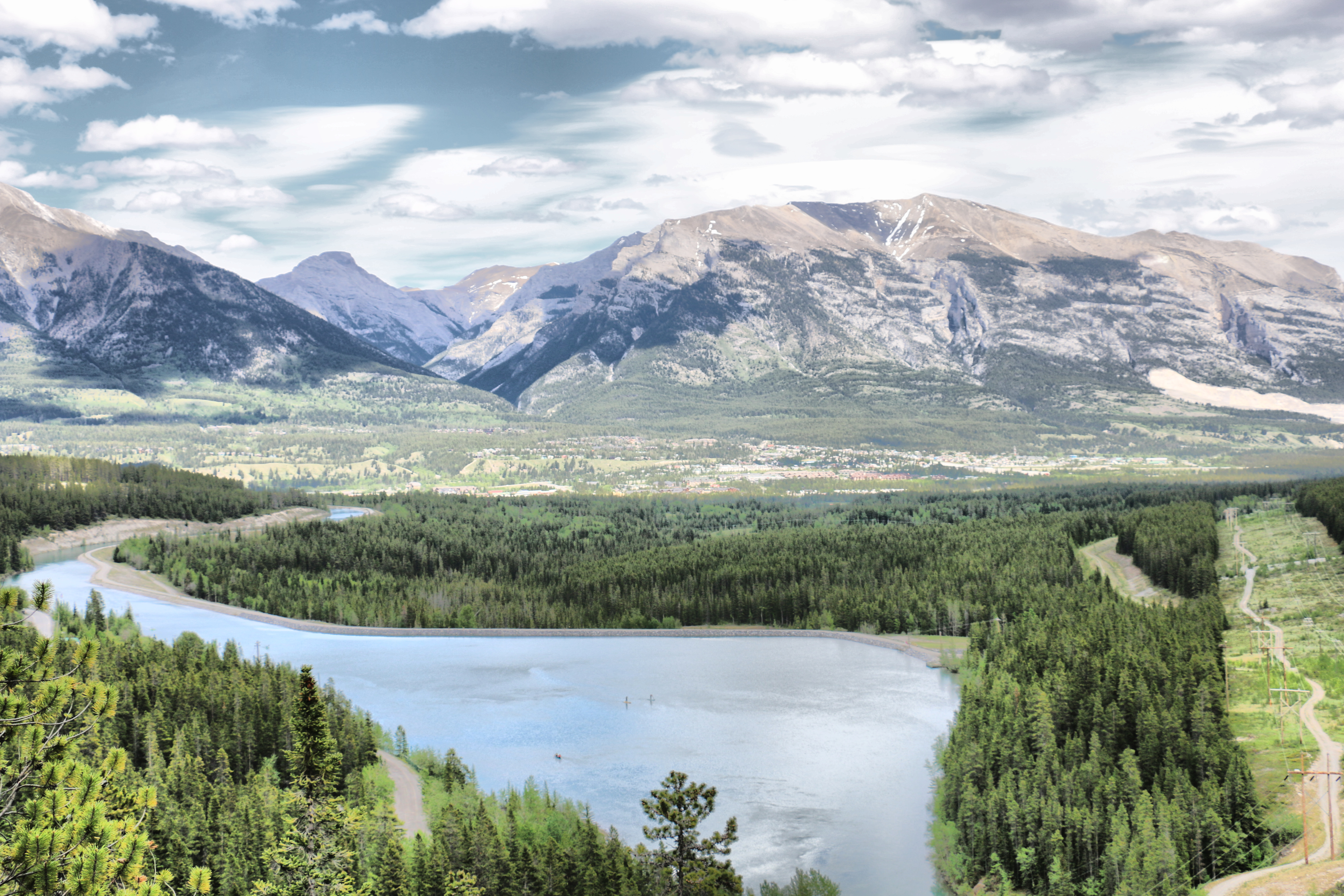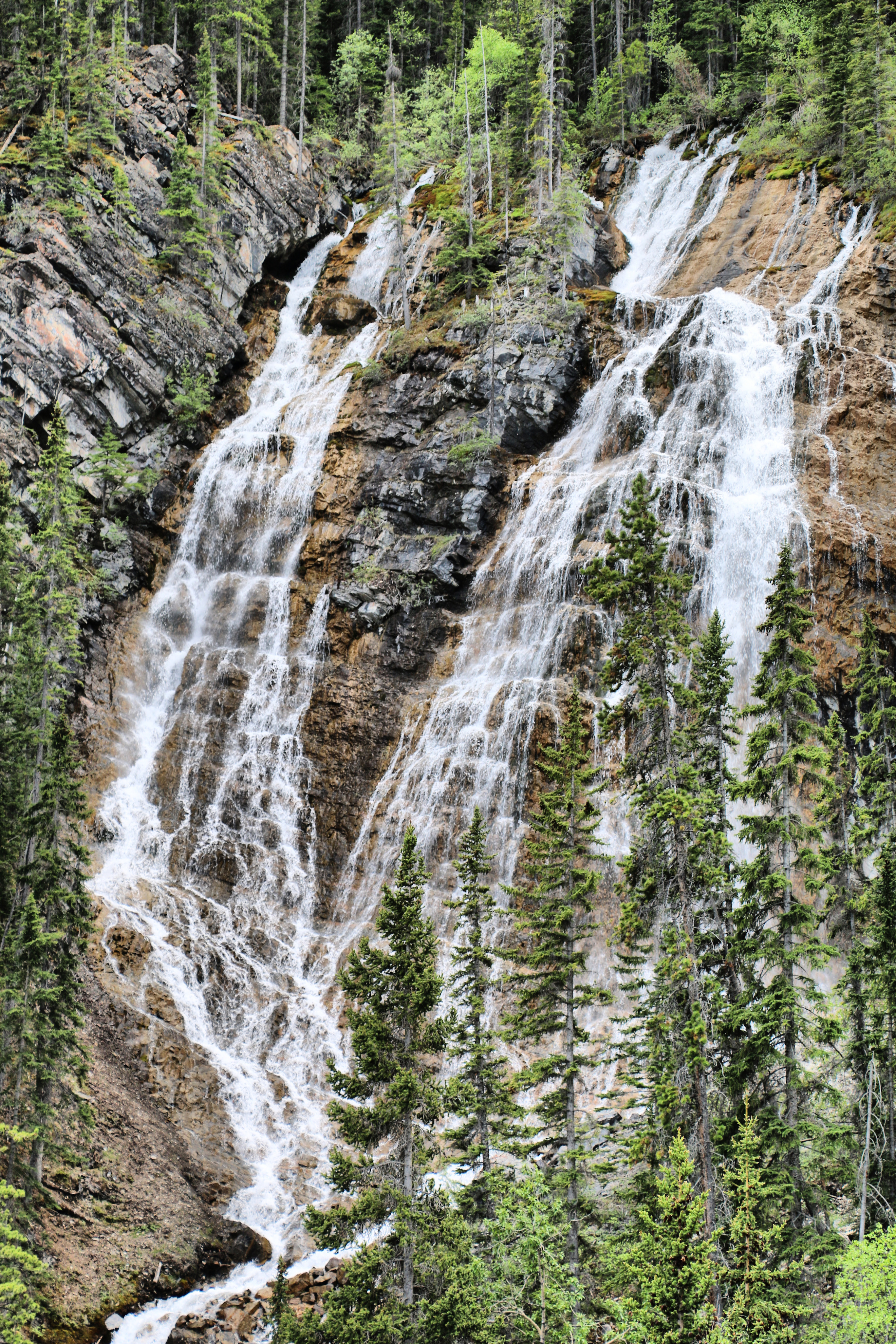 The 2 lakes (Grassi Lakes) are crystal clear and a nice green blue. If it wasn't for the 1C temperature, Kaelyn and I would certainly have swam. And the temperature didn't stop Coco.