Kaatje returned back to meet me at the Starbucks. We found the ticket office and got our ticket, and got to the train just in time.
Trains are either 6 carriages are 16 (2 8-carriage trains linked together).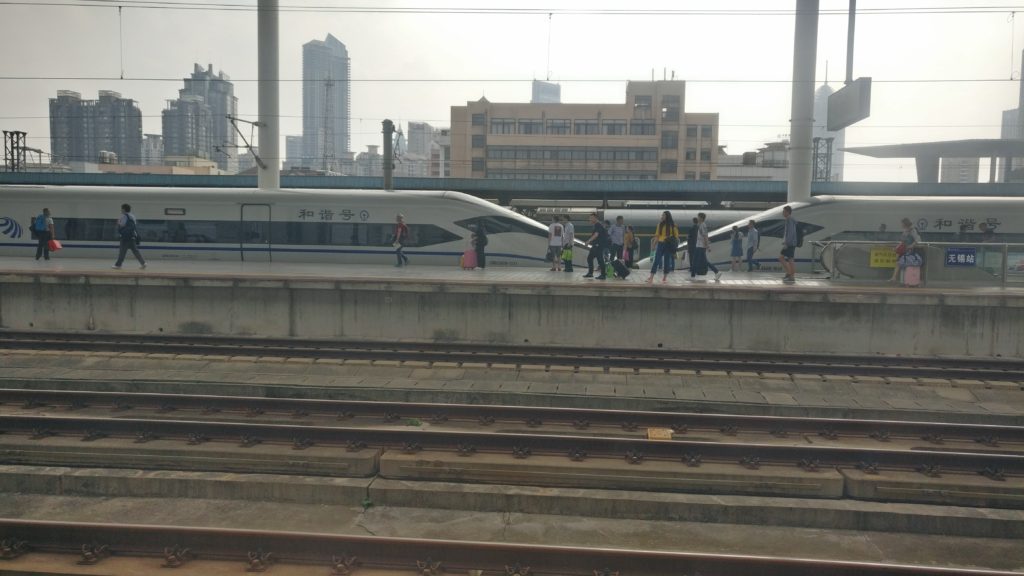 And here is what it's like traveling @ 300+km/hr as we approach a station. There was about 6 stations we had to stop at and they played this announcement twice for each stop.