Today I braved the busy busy street and ordered some local food that is right across the street.
The left picture is where they make it, there are SOOO many people who line up. And I can tell why. It is so yummy. Cost me 9RMB ($1.86CAD), the 2 on the right are pork dumplings and the 2 on the left are larger dough balls filled with a beef mixture. Just amazing, the fried food craving conquered.
Kaelyn was done early (5PM) so she dropped by and we went back to her place so she could change (into one of my shirts they managed to sneak away from me). On the way back I wanted to explore the little shopping area across from the mall. I will do a whole post on that but a quick picture: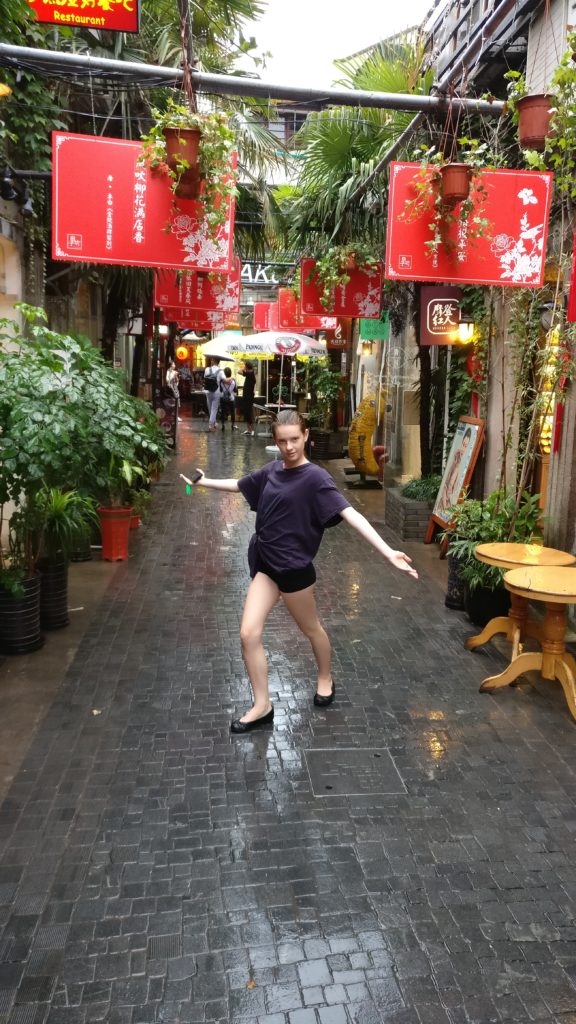 Finally we walked back and grabbed some food from across the street and sat in to eat. Unfortunately Kaatje had castings until 9PM and didn't get back until 10PM so I didn't even see her all day. But word has it they may be done early tomorrow.