It has been almost 5 years since we visited Discovery Cove and we have spent the last five years reliving the  memories and building this park up in our minds.  I have to admit…I was a bit worried that it would not live up to our recollections.
I was wrong though.  The park did did not disappoint.  In fact, the day flew by and the girls had to practically be dragged from the waterways at the end of the day.  Even Maria could have easily spent several more hours.
Our day started at 6:45am.  The girls were not impressed or eager to be pulled form their beds.  Maria actually had to be pulled kicking and screaming.  We were on the road by 7:15 and by 7:30 all the grumpy girls were erupting into screams of joy and laughter as we pulled into the Discovery Cove parking lot.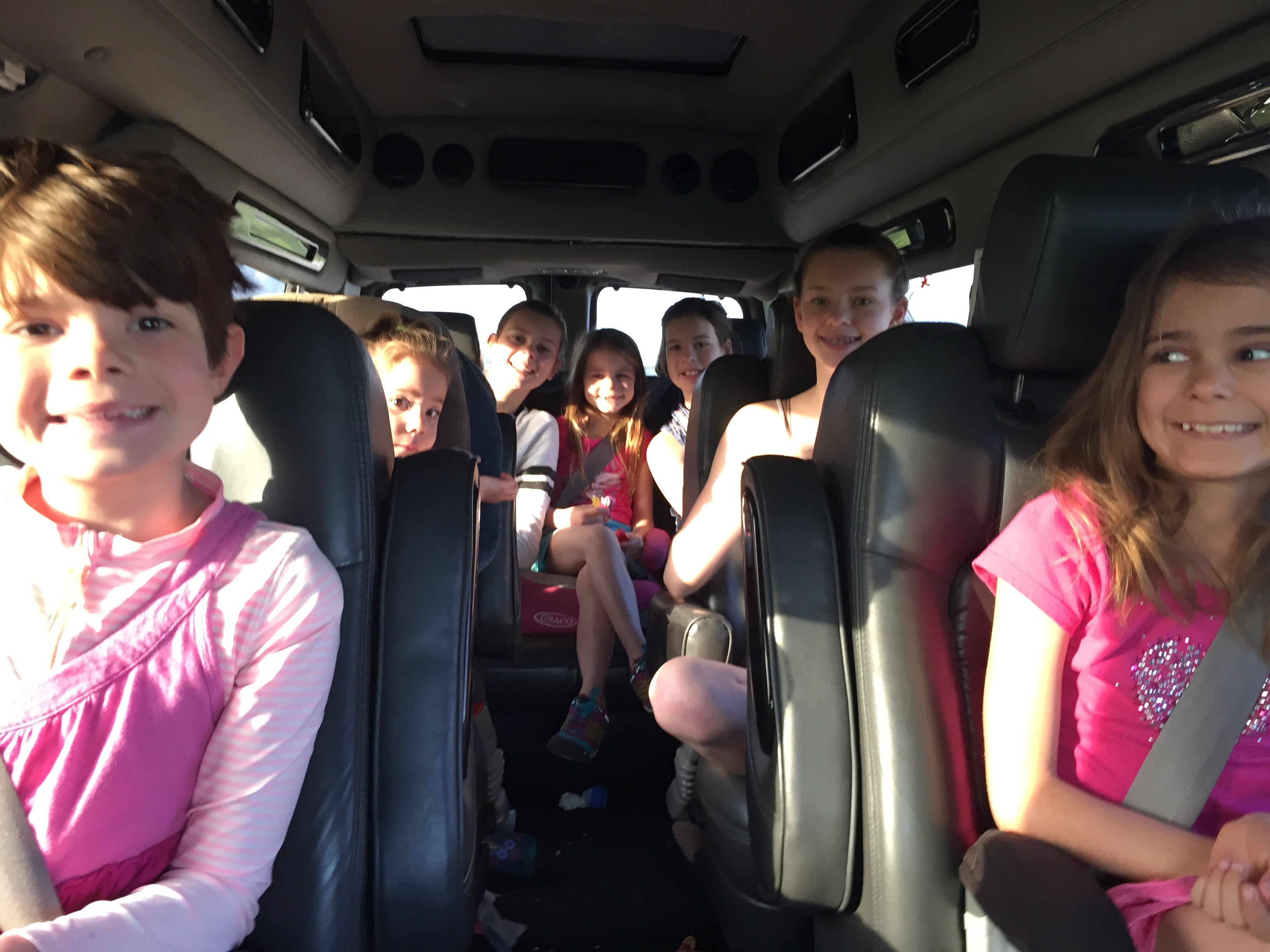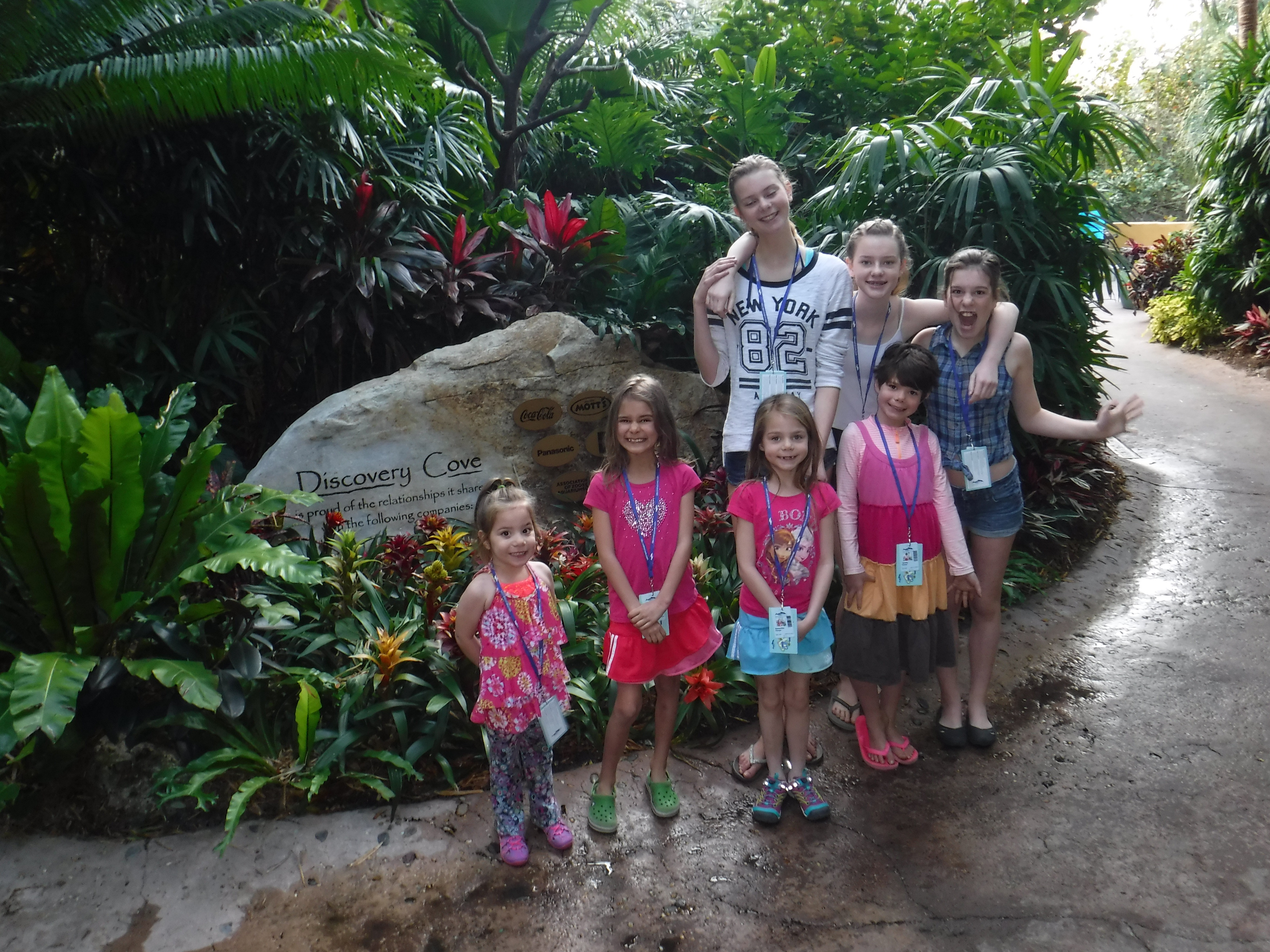 We got checked in and headed for our complimentary breakfast.  The girls were shocked to learn that all of the food and drink in the park was free.  They could have as much as they wanted.  FOr breakfast we feasted on bacon, eggs, sausage, french toast, all types of fruit, and pastries.  The choices were endless.  However, the girls say that that paled in comparison to the snack huts that had multiple flavours of slushies and chips and fresh  baked cookies, ice cream and more.  Needless to say, we got our money worth in food alone.
When breakfast was finished, we headed to the change rooms to pick up our wetsuits, snorkels and masks.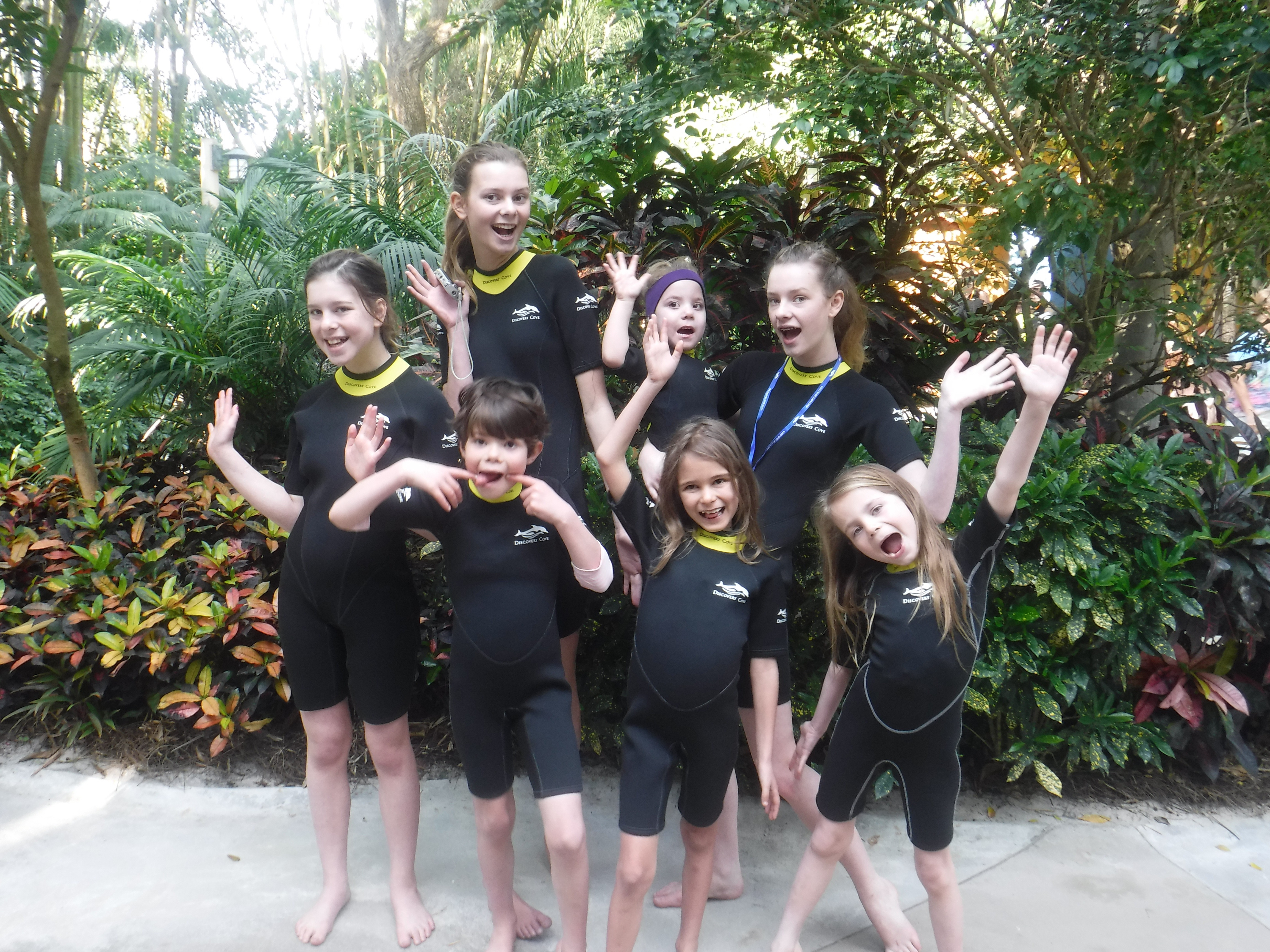 By 9am we were on the Grand Reef.  See videos below:
The reef caused a bit of anxiety for a certain member of team and she needed to be dragged into the lagoon screaming.  Of course the guards and trainers were all staring and all I could do was smile.  I reassured those who were close enough to us that it was okay and would be over in a minute.  Once I had Cierra situated on a nice rock, she calmed enough to be able to admire the fishes and all there was to see.  She even put her face under once…but only once 🙂  The rest of the time she was a guide for everyone, letting people know what fish was where 🙂
Luckily, Maria transitioned a bit easier.  It only took her a few minutes to get use to her goggles.  She really did not like the feeling of her nose being plugged.  She resisted and put up a mighty fight…then Dory and her parents swam by at exactly the right time.  I had just finished wrestling Maria's goggles onto her face.  I quickly dunked her under…and the rest is history.  She did start to joke on water almost immediately, but that was because she was screaming with excitement over seeing Dory.  From that point on, the googles were not an issue.  She spent more time with her face in the water than out.
When the girls got to cold, we reluctantly headed out of the Reef and to the massive Lazy River.  It is 86 degrees and much warmer.  Much of this area was under construction last time we were here.  They only had the aviary.