After a teary good bye on my part, we sped through checkin and US customs and were at the gate with almost 2 hours to spare. It seemed like a long time but Kaatje quickly realized the airport offered free wifi and within minutes she had found that promlook photos had been posted.  She poured over those while I caught up on work.
We grabbed a quick piece of pizza and bumped into Ellie from Anita Norris Models. She was headed to DC for her best friend's graduation.  She told us they already have three emails from agents requesting more info on Kaatje. She also let us know that The Society wanted more info. According to her they are the top agency and only take already established models or models guaranteed to succeed. We were busy peppering Ellie with questions when they called for our flight to board. Wow that two hours went fast. We didn't even have time to visit the restroom.
We boarded the flight and it was sweet to watch Kaatje's  excitement and nerves build as take off got closer. She reached for my hand like she use to when she was younger and she even let out a little squeal as the plane left the runway.  Despite being very sad to leave everyone behind for two months, in that moment, I realized how fortunate I was to be sharing this adventure with her.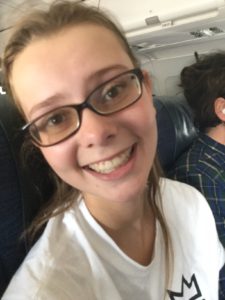 I am also very fortunate Daddy convinced me to take his high priced noise reduction headphones. They are amazing!  Until you have to take them off and then the noise of the airplane is crippling.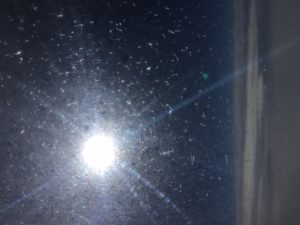 However, the highlight of the day was definitely the call we had with Kaelyn and Daddy the minute we landed in Singapore.  Daddy had been tracking our flight online.  He advised us of the several thunder storms we traveled around.  He had been watching the flight tracker website and he knew way more than we did.  The two of them were definitely in high spirits and we felt very special that they waited up to chat with us one more time.  I am sure they did that because I was a blubbering fool when they last say me.  Whatever the reason…it made us feel very loved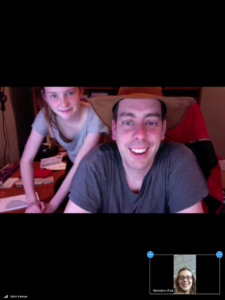 Once we were off the call with the,, we grabbed some caesar salad and a tuna sandwich and now we waiting for our connecting flight to Singapore.