Ya!!! Kaelyn had her first job today. We are so excited for her. Very different than Shanghai, CDU provides a sheet with all the work details, a sheet with detailed subway directions and a 3rd sheet that shows the google map on where to walk to the location with a picture of the front entrance. Wow, impressive.
Kaelyn had to meet at the Subway entrance with another model at 8:45 and was on site at 9:30.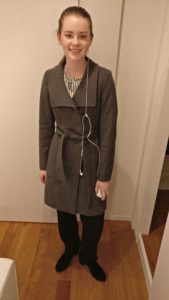 Tammy and I worked most of the day but I did take Tammy back to her favorite spot to visit, the local pet store. The pets go crazy when they see here. The last image is the price for her favorite dog, $3930. Ouch.