Kaelyn starts most morning between 10-11am, so this is the perfect time for Tammy and I to walk to the park for the morning.
There are two parks nearby. The closer one here in the video has people in it all the time we visit. It has a nice open area, and pond area (they need to stock it with fish!)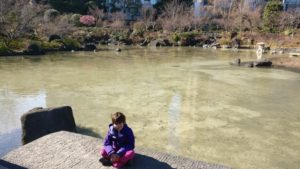 The second one not so much. It's on a side street so less busy.