Today we woke determined to tackle the Smithsonian and all it has to offer. From the air and space museum, to the Holocaust Museum, to the numerous memorials.
We started at the air and space museum. We saw a replication of the moon lander. We saw dramatic landscapes of the Moon captured by the Lunar Reconnaissance Orbiter Camera and we actually got to actually touch a piece of the moon that was brought back.. It was very hard and smooth.
The girls favourite exhibit was definitely the Boeing Milestones of Flight Hall Showcase.  It houses historic aircraft and spacecraft that illustrate how aviation and space exploration have transformed the world.  Kaatje really enjoyed the stories of ingenuity and courage. For her, it was all about the personal aspect.  For Hailey and Daddy it is all about the advances in technology.  Kaelyn seemed most interested in the opportunities for selfies.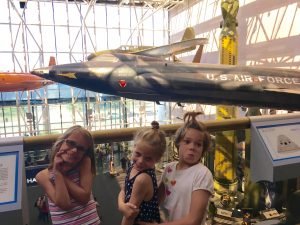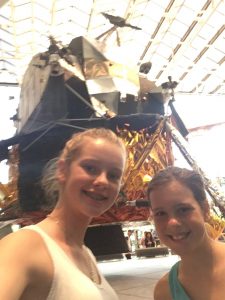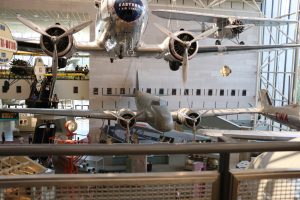 Among the achievements celebrated here: Charles Lindbergh's solo trip across the Atlantic in his Spirit of St. Louis; the first American jet aircraft, the Bell XP-59A Airacomet; the Bell X-1 in which "Chuck" Yeager first broke the mythical "sound barrier;" the fastest aircraft ever flown, the North American X-15; the Mercury capsule Friendship 7 flown by John Glenn; Mariner, Pioneer, and Viking planetary explorers; and the first privately-developed, piloted vehicle to reach space, SpaceShipOne.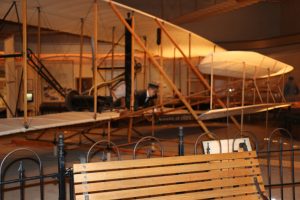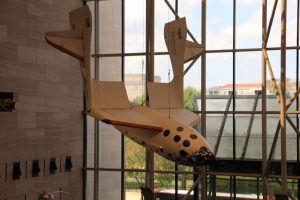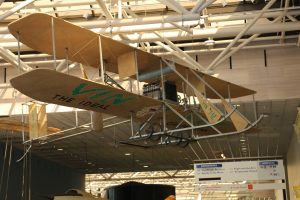 From there, we explored the Lincoln Memorial and the National Monument.  Unfortunately, mommy' migraine got the best of her at that pint, and we had to call it a day.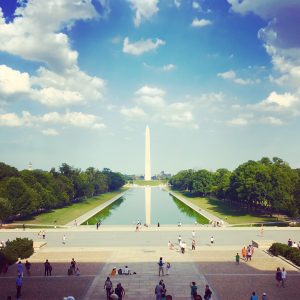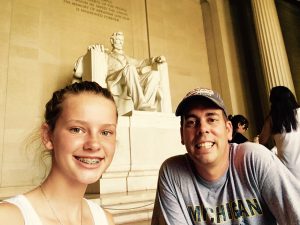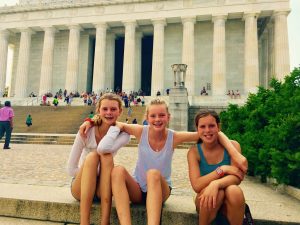 We went home and spent some time enjoying the pool.